American Airlines is not shy about using legal recourse to switch vendors. Gogo is the latest to find itself on the short end of that arrangement, with a suit filed late last week seeking to free American from its contract to continue installation of Gogo's Air-to-Ground (ATG) connectivity solution. The carrier is seeking relief under a clause in the contract that allows it to terminate the deal if other vendors present options with a material improvement in technology.
American Airlines has cited the ViaSat Ka-band satellite offering in service today on JetBlue, United Airlines and Virgin America as the platform it is comparing against, one which "materially improves" on the ATG solution. American Airlines issued a statement saying that "continually evaluates inflight connectivity service to determine what best meets our customers' needs and wants. We've notified Gogo of a competitor's offering, and we will evaluate all of our options."
Gogo issued a statement indicating it will counter the action with a proposal for its 2Ku solution and that management "look forward to resolving the disagreement regarding contract interpretation that led to this declaratory judgment action." Gogo shares fell more than 30% in pre-market trading Tuesday morning.
ViaSat is no stranger to playing the role of foil to Gogo's legacy install base. Late last year it was Virgin America that broke ranks with plans to fit its 10 newest aircraft (~16% of its fleet) with ViaSat hardware. That announcement was paired with a heavy push of streaming media offerings on board and other significant improvements on the overall connectivity experience, albeit on a small portion of the fleet. American is seeking similar relief, but with higher stakes. The suit covers approximately 200 of the carrier's 737 aircraft known as the "pre-Apollo" fleet; these are the aircraft flying with ATG today and no in-seat IFE screens. American did not upgrade this subfleet from the original ATG solution to Gogo's ATG-4, which could have incrementally improved performance.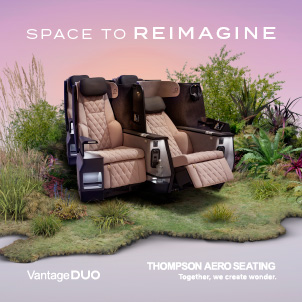 Gogo's counter to the ViaSat offering is its 2Ku solution, also using satellite rather than ATG. Gogo is betting big on 2Ku with 800-plus aircraft in the order queue right now (compared to 2000+ commercial fitted with ATG hardware) and expectations of significantly higher throughput and lower costs than traditional satellite systems. Gogo received its first STC for a commercial aircraft in late 2015. It has been flying since then in an alpha testing state but not truly in production service. From a certification perspective Gogo is in a solid position to put he 2Ku system on the American 737 fleet; the aircraft type that the Aeromexico certification was run on. RGN understands that Gogo previously started a number of 2Ku STC projects for American, but those projects have been put on ice.
With 800-plus aircraft pending install of 2Ku, it is unclear just how quickly Gogo could slot in the American aircraft for installations if a deal were reached; the Chicago-based company declined to comment on such potential scheduling challenges. ViaSat, on the other hand, has capacity to spare, according to executives, and is looking for new airline customers to help on that front. Moreover, the company should be able to easily facilitate aircraft installations in the coming couple of years. The ViaSat-2 satellite is set to launch now in early 2017, providing even more capacity and a larger coverage footprint for installed aircraft.
It is possible that this suit is a tactical move to force Gogo's hand on either hardware upgrade pricing or timing, giving American's negotiating position as it looks to upgrade the 200ish affected aircraft. By mid-2017 the coverage area should be relatively comparable based on where American flies that subfleet (Caribbean/LatAm will be lacking with ViaSat until then). Performance and pricing will be the true variables and ViaSat has been aggressive for years, claiming the lowest per-byte pricing in the satellite market and also claiming a glut of capacity, even as it limits new terrestrial subscribers to keep more bandwidth flying.
Gogo is now "on the clock" in terms of delivering a sufficient counter-proposal. If it comes up short, expect to see American Airlines retrofitting a couple hundred aircraft with Ka-band antennae in the near future.