The recent news that Zodiac Aerospace has been deselected from the Airbus A330neo interiors catalogue due to lavatory supply issues on the A350 XWB program as well as a litany of seat delays, begs all sorts of questions. Does Airbus truly intend not to offer Zodiac's hugely popular Cirrus high-density business class seat in the A330neo catalogue? The very notion seems fantastical. Also, does Airbus' decision affect Zodiac Inflight Innovations (Zii) and its inflight entertainment and connectivity solutions in any way? The answer to the latter question is a definitive "no", as Zii is a separate business unit, VP of sales and marketing Harry Gray confirmed to RGN.
Considering the gains Zii has made at Airbus on the IFEC front – its RAVE seat-centric IFE is offerable on the A330 and A350 (the latter coupled with its Global Xpress-supported connectivity offering), and its GX connectivity can be acquired as buyer furnished equipment on the A320, A330 and A380 – the firm's continued good standing at Airbus is certainly an important point to highlight. But for rival IFE firm Lumexis, which has been working for years to gain linefit status for its fiber optics-based IFE at Airbus – and lost out to Zii on becoming the third IFE supplier for the A350 – Zodiac Aerospace's current predicament is somewhat ironic.
"Lumexis has had really good success with Boeing, showing them what our FTTS system will do; showing them that fiber is reliable, and that they can go from [installing] fiber on the 737 for us and copper for the other [IFE] guys. We showed that and built up confidence with post delivery modifications and fairly and squarely, we've risen to the challenge, and we're now in the catalogue. At Airbus, it would appear to me, we don't have a level playing field," says Jon Norris, VP of sales at Lumexis, which counts flydubai, Caribbean Airlines, and Lion Air's subsidiaries among its roster of IFE customers.
"They [Airbus] have said 'you're a small company, we don't think you can perform'. I would say, well, hey, look at how well Zodiac is performing, just being large. Zodiac is being dropped from the A330 catalogue based on the problems. So it just doesn't flow together. Yes, we're a small company but yes we're delivering on time. I hope that Airbus is going to realize that they're wrong."
Norris has a more informed perspective on how Airbus views the world than, say, the average IFEC executive; he was previously VP of cabin design office at the airframer, responsible for interiors and cabin systems across all Airbus aircraft. He remembers a time when Zodiac was pitching entire cabins to the airframer. "And clearly they're not up to that. So you can only imagine the problems the A320, for instance, would have if they relied on Zodiac or any company," he suggests. "Relying on one entity to do your entire delivery on high production aircraft is crazy. The A330neo program has clearly made the right decision; you're not demonstrating you have this under control, why the hell should we select you?"
While Airbus has clearly relied on big suppliers "big doesn't mean they're reliable", says Norris, or necessarily that they're too big to fail. "If the industry is serious about innovation and reliability, then it needs to look outside the box a bit and not just maintain the status quo for these same large companies."
In the cabin space, in particular, he adds, "There are so many small innovative companies that aren't getting a fair break because the airframers won't [allow it]. You cannot just expect all of this good stuff will get consolidated into larger companies eventually and will make its way onto the aircraft. It seems now that if airlines want more choice, more innovation, and innovative technology, they have to do it via post delivery modification or retrofit because going through linefit takes so long. We could probably offer airlines one to two generations newer [equipment] via retrofit than we can linefit."
But while post-delivery retrofit modifications can make sense for embedded IFE on new narrowbody aircraft, airlines don't seem to have an appetite for the same on new widebodies because it's too much of a headache on big birds. "Airlines really don't want to take IFE installation post delivery, for say an A380, A350, or 787," notes Norris. "On the other hand, airlines really aren't bothered about putting Ku or Ka [connectivity] on widebodies after delivery." Indeed, we may very well see Gogo's 2Ku connectivity solution added to Delta Air Lines' Airbus A350s via greenfield retrofit (i.e. installed immediately after delivery in Toulouse, possibly in a nearby facility).
Interestingly, Gogo is in the same but reverse position as Lumexis on the A350; it doesn't have an embedded IFE solution on an aircraft type where IFE and connectivity are still offered as a couple. Norris believes airlines will ultimately demand mix-and-match IFE and connectivity "and it will either be in the catalogue or the airline will put it on afterwards. The integration between IFE and C is an Ethernet cable, which just links the satellite signal to the IFE network; it's not a difficult integration; yes there is software and stuff and how it's presented, but it's not rocket science. Accommodating IPTV is [also] a really easy thing to do. I think you'll have partnering and mixed IFE/connectivity combos, because the technology integration is so simple. It can be a legal partner, but it doesn't mean you have to consolidate and become one legal entity. There is not that real need."
Norris declined to comment on whether Lumexis and Gogo might work together in the future, but notes, "Most of the IFE players have already made their bid for doing their own connectivity or [announced] who they will partner with. At the moment we're an exception to that, but things might change with who we choose to work with in an upcoming installation." Lumexis and Global Eagle Entertainment share a chairman/investor in Ed Shapiro, and are working together on a connected IFE program for flydubai, but this paradigm has no bearing on whether the firms partner with other entities.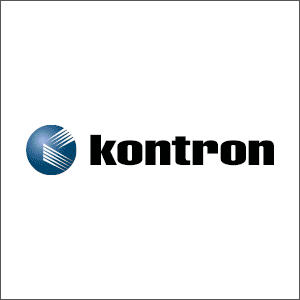 One does wonder if Gogo has finally come to accept that embedded IFE will remain an important part of the long-haul (and in some cases medium-haul) passenger experience for some time to come, and that teaming with an IFE provider might make sense. A few years ago, Gogo announced a partnership with Thales, but we've heard nothing material about it since. Gogo CEO Michael Small has certainly been negative about embedded IFE in the past, even as Gogo's biggest partner, Delta, has rolled out Panasonic IFE on narrowbodies, and American Airlines tapped longhaul IFE partner Panasonic for Ku connectivity on its new Boeing 777-300ERs and 787s, as well as its 777-200 fleet.
Meanwhile, Lumexis continues to upgrade its product line and grow its client roster. Its FTTS Gen 4 system will go into service with flydubai in May 2016, and the firm recently added a VIP customer on the 737. The VIP install "will be happening later this year and we have our fingers in an awful lot of other pies at the moment", says Norris.