Airline product bundles are unbundling and rebundling again. This time around it is Virgin America making changes to its ancillary product offerings, taking the various "premium" benefits passengers can choose from and marketing a "Power Trip Package" that puts all the benefits back into a bundle at a discounted price versus buying each individually.
Travelers can call dibs on a "preferred" seat selection (towards the front of the plane, for instance), can select one checked bag, priority security and boarding access, and a "plans change pass", which allows for changes to a ticket by paying only the fare difference and waiving the change fee.
Combining all perks in the Power Trip Package saves 30-50% over the a la carte pricing, according to the company.
In one example the bundle was $50 on a $119 ticket; buying each individually would cost $90 so the savings is real, assuming customers use even just three of the four benefits.
Virgin America is, of course, not the first carrier to go down this path. Bundling of benefits came shortly after the ancillary fee revolution kicked into high gear several years ago. American Airlines has done it. United Airlines recently expanded its Economy Plus branding to include such bundles. And JetBlue launched fare families last year with baggage allowance and reduced change fees as an option. All of these are, of course, built to increase revenues for the airlines and by all accounts they are working spectacularly well.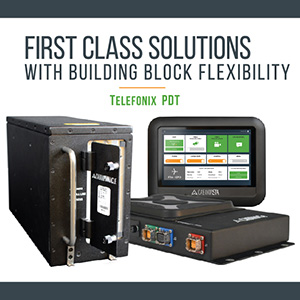 JetBlue has gone so far as to say that it is surprised at how much the fare families increased revenues since they were introduced, exceeding expectations enough to warrant mention in the quarterly analyst earnings calls. Delta was marketing packages of bonus SkyMiles and in-flight Internet access at one point, playing the same bundling game albeit with a slightly different focus.
Consumers should expect that the bundles will become more common and more pervasive in the coming years. This particular offering is being introduced as Virgin America becomes more advanced in its use of Sabre's 'Electronic Miscellaneous Document' platform for ancillary products. And airlines are striking deals with the GDS platforms to push more of their proprietary content out to the public (AA and Sabre recently cut a deal for premium seating sales).
The next generation of GDS integration – New Distribution Capability or NDC – will make such sales even easier across multiple channels. Airlines are getting better at targeted marketing efforts and monetizing even the smallest benefits. And consumers seem to be paying for it; ancillary revenue numbers continue to climb across the industry, even as passengers complain about the fees.