Just a few years out of college in 1997, Japanese writer-director Naomi Kawase became the youngest winner ever of the Camera d'Or at the Cannes Film Festival for her autobiographical debut feature Suzaka. Presented each year to a first-time director as a way of encouraging them to direct a second film, Kawase's Camera d'Or win announced the emergence of a major new talent in world cinema. And although Kawase has continued to create challenging, award-winning films, novels and documentaries over the ensuing years, outside of the art house and film festival circuit, Kawase's best work remains relatively unknown to western audiences. But if her latest film, An (which translates literally as "sweet red bean paste"), is any indication, that's all about to change.
Based on the 2013 novel of the same name by Durian Sukegawa, An is Kawase's first adaptation and she works wonders with it, infusing a seemingly simple story with depth and a poetic visual style (courtesy of the stellar work of cinematographer Shigeki Akiyama) that recalls the works of Golden Age Japanese masters like Kurosawa and Ozu. Sweet, soulful, and often breathtakingly beautiful, An is also Kawase's most accessible work to date and definitely worth watching the next time you fly.
Set in and around a sleepy neighborhood shop that sells Japanese style pancakes (doriyaki) filled with An, the film tells the story of the unusual, life-altering bond that develops between the troubled shop manager Sentaro (Masatoshi Nagase) an elderly woman named Tokue (an exquisite Kirin Kiki) and a soft-spoken young girl named Wakana (Kyara Uchida).
Responding to a sign outside the shop, Tokue asks Sentaro for a job and is politely rebuffed, given a doriyaki for her troubles, and sent on her way. Returning the next day, Tokue thanks Sentaro for his gift and says that although the doriyaki pancake was good, his red bean paste could definitely use some work. Leaving him with a sample of her own homemade An, Tokue asks Sentaro to reconsider hiring her. Only when Sentaro gets his first taste of Tokue's impressive An does he change his mind and agree to take Tokue on at the shop, despite his misgivings about her age. Thrilled to be working again, Tokue teaches Sentaro the fine art of crafting the perfect sweet red bean paste and almost overnight, business at the shop flourishes like never before.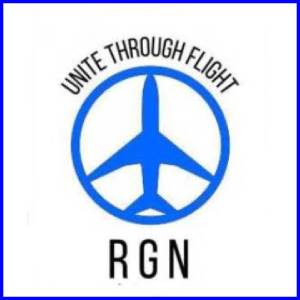 At the same time, Wakana, the daughter of the shop's owner, finds herself forging her own unique friendship with Tokue. But just when things are starting to look up for our lonely, disparate trio, their makeshift family is torn asunder by outside forces beyond their control. I don't want to spoil the ending by going into too much detail here, but let me assure you that even the most jaded film geek out there will be hard pressed not to weep openly in the film's very emotional third act.
While several of An's thematic elements might sound overly familiar to fans of indie "food porn" classics like Babette's Feast, Eat Drink Man Woman and Like Water for Chocolate, Kawase's documentary background helps her reign in the schmaltz factor at every turn in favor of real, earned emotions. And though there might be some merit to critics complaints that Kawase wraps things up a little too neatly in the final reel, I was totally along for the ride. And like the sweeping shots of Tokue's beloved cherry blossoms in bloom, this lovely little jewel of a film lingered in my heart and imagination for days afterwards.
An is now playing on select China Airlines, Delta, Turkish Airlines, Emirates, Qatar and Qantas flights worldwide.