Anyone who loves movies and Pinterest is no doubt very well versed by now in the inspiring cinematic interiors of writer-director Nancy Meyers. Her movies aren't always perfect but man, do they look good going down. And whether it's Diane Keaton's rustic Vermont farmhouse in Baby Boom, Kate Winslet's charming Rosehill cottage in The Holiday, Meryl Streep's sun-dappled Santa Barbara kitchen in It's Complicated or any of the Oscar-nominated sets in Diane Keaton's killer Hamptons beach house in Something's Gotta Give, nobody does wish-fulfillment production design like Nancy Meyers.
So when the trailers for Meyers' latest frothy, big screen, confection, The Intern, promised more of the same Pinterest-worthy home and workspace interiors and Oscar-winners Anne Hathaway and Robert DeNiro to boot, well, what's not to love? Unfortunately with this one the answer is: plenty.
Hathaway stars as Jules, the founder of an online retail start-up whose second-in-command (the always good Andrew Rannells) saddles her with a much older intern played by DeNiro as part of a new senior intern program at the company. It's a great set-up and for the first hour or so, The Intern skates by on charm and movie star magic alone – the chemistry between Hathaway and DeNiro is so electric it almost makes up for the bad stuff – but after a series of truly lame plot twists in the second act, the movie thuds its way to one of the worst endings in modern romantic comedy history.
I don't want to ruin it for you by telling you exactly what happens, but suffice to say that no one ends up where they should be, least of all the film's hard-charging post-feminist heroine, Jules.
But the bigger disappointment in The Intern is Meyers' reliance on creaky, antiquated notions of gender roles, which is particularity galling considering the fact that Meyers built her reputation writing great, empowering parts for women. Some could argue that Jules being so much younger and seemingly hipper than Meyers' usual characters places her just a little too far outside Meyers' wheelhouse as a writer, but I think the real problem is that Meyers spent most of her time focusing on DeNiro's character, who really is the life of the party here.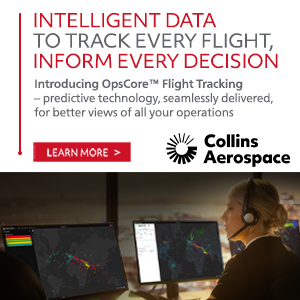 'And normally, that would be fine, but when you have an older, father figure type advising a supposedly accomplished young woman on how to run her life and a business she built, by herself, from the ground up, I'm sorry, but that shit just smacks of Hollywood paternalism. And don't even get me started on the film's milquetoast stay-at-home-dad character, Jules' husband, Matt, played by the very creepy Anders Holm. The idea that someone as smart and savvy as Jules would marry, much less procreate, with someone like Matt is harder to swallow than the fact that Jules rides her bike down the halls in her gorgeous, free-flowing office in Brooklyn. I don't buy them as a couple for a minute and you won't either. And that makes that crappy ending all the more loathsome and misogynistic in my book.
Whether they were realistic or not, Meyers' best films from Private Benjamin to the Father of the Bride movies offered up fun, escapist fare that left audiences feeling giddy and optimistic. You didn't just want to be these characters, you wanted their furniture and farmhouse sinks too. In The Intern it feels like everyone is settling, and who wants to watch that when they're cramped in a seat in coach?
Now playing on select Air France, British Airways, United, and American flights worldwide, The Intern is also available via streaming at Amazon Video, Google Play and iTunes.