Inflight connectivity solutions are only as good as the underlying capacity the communications network allows for. Gogo took a massive step forward on that front this week, inking a deal with SES to access a multi-gigahertz swath of spectrum on the new SES-14 and SES-15 satellites set to launch in 2017. The expanded capacity covers North America including Alaska, Hawaii, Mexico and Canada, as well as Central and South America, Caribbean and the North Atlantic. Additional capacity is being purchased on an unnamed satellite – presumably SES-12 – also set to launch in 2017 covering Asia, the Middle East, Australia and Russia. All three new satellites offer wide beam Ku coverage as well as High Throughput Satellite (HTS) spot beam capacity; the former is critical for long-haul routes while the latter is a necessity to meet the ever-growing demand of aircraft in more dense operations, including over the North Atlantic.
Faster 2Ku Coming
Gogo has a backlog of 800 aircraft set to receive its nextgen 2Ku platform as well as traditional Ku installs on Delta and Japan Air Lines; all stand to benefit from this new deal as the capacity comes online in 2017. Anand Chari, Gogo's Chief Technology Officer, explains the value proposition the new deal brings, citing benefits for passengers, existing airline customers and potential new sales for 2Ku:
While we aren't going to get into specifics on pricing, we can say that this will be significantly cheaper for both airlines and ultimately passengers. In terms of throughput, we've said that HTS satellites will push 2Ku to well over 100 Mbps and we expect the performance will be every bit of that. In other words, we've improved on 2Ku before it even really gets to market.
The company has previously touted speeds of 70 Mbps so the increase here is significant, suggesting a level that can support streaming media offerings across the network rather than from an onboard server. And decreasing the costs to deliver each megabyte to the plane make that a viable financial offering, over and above the technical feasibility. During Gogo's 2Ku media test flight last fall, there were discussions about the total capacity available to the Gogo Ku-equipped fleet over North America, particularly as it is set to grow significantly in the coming years. This new deal puts to rest many of those concerns, at least for the time being.
Focused Coverage
The heavy focus on coverage in the Americas ties closely with the 2Ku customer list. Delta Air Lines will have the largest 2Ku fleet while Aeromexico and GOL are also slated to receive the system. Virgin Atlantic is also a customer, with the bulk of its flights crossing the heavily trafficked Atlantic Ocean – the increased capacity will serve the airline and its passengers well. Gogo believes the new capacity will also fit well with its growing live television offering, Gogo TV, as the arrangement allows it to deliver more channels to subscribing aircraft at a lower cost.
SES also recognizes the geography of the deal and the new satellites coming online. Elias Zaccack, SES's SVP, Commercial, for the Americas region and SES's MSC Data Mobile Leader called out the "Hawaii-to-Rome, and Arctic Circle-to-Patagonia connectivity, a fully redundant network and low cost" as compelling factors which it brings to Gogo and the airline customers. Given the focus on coverage and capacity the fully redundant network is notable.
Price per Byte
Gogo has previously been rather reserved when it comes to discussing end-user pricing expectations related to the 2Ku platform. In early 2013 CEO Michael Small acknowledged that costs to provide the service would decrease (and that was before this deal and its significant price cut is considered) but was less firm on passing those savings on to the customer. "[P]ricing per byte will clearly come down significantly when you bring more capacity. What happens per session or per passenger, we'll have to see," was his comment in the Q1 '15 earnings call. This time around we are hearing a very, very strong statement that end-user costs are expected to drop as part of the deal.
The reduced bandwidth costs could also play into Gogo's efforts to retain the full American Airlines domestic fleet on the Gogo network. The airline has indicated it is looking to move some 200 aircraft away from the provider to a faster, cheaper solution from ViaSat. Some analysts have questioned Gogo's ability to compete with the ViaSat offering, particularly on price. If the wholesale bandwidth costs come down sufficiently the 2Ku option could bring Gogo back into play on this front.
When Will Then Be Now? Soon.
Finally, questions about timing remain. The new satellites are not set to fly until Q2 and Q4 of 2017, and a typical launch takes 4-6 months from the pad to entry-in-service. That puts the increased capacity online 18+ months from today.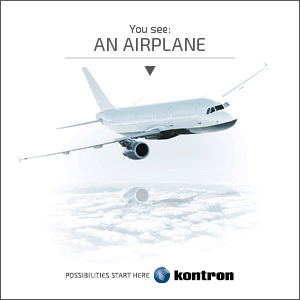 As Chari reminds us, however, the 2Ku installs can commence with existing hardware and take advantage of the new bandwidth once it is flying, "2Ku is flying and performing great with today's satellites that are already in place, which gives it global coverage today.  As these HTS satellites come online, we are already positioned to take advantage of them."
Indeed, Gogo's deal with SES does not prevent it from leveraging other Ku HTS. "The great news about 2Ku is that it's really built on an open architecture, which means it can leverage any HTS Ku band satellites coming online and any of the proposed LEO Ku-band constellations, but we aren't going to comment on potential or future satellite partnerships at this time," says Gogo spokesman Steve Nolan.
There are also some questions about when the 2Ku deployment will begin in earnest; only two planes have the hardware installed today, an Aeromexico 737 in "alpha testing" and a Virgin Atlantic aircraft awaiting its supplemental type certification. Certainly Gogo will want to have more aircraft slurping up the Ku bandwidth as this capacity enters service so that it can profit on its major capacity investment.