Remember NewLeaf, the Canadian upstart trying to bring competition to the domestic Canadian market through operations at secondary and tertiary airports? The company is gearing up for launch after the Canadian Transportation Agency (CTA) today approved its business model.
NewLeaf is not really an airline; rather, it is a reseller of air travel services. It started and then suspended ticket sales earlier in the year with uncertainty looming over the licensing requirements.
In an online statement today, the company said, "Over two and a half months of suspended service, the CTA has completed their review of licensing regulations and has stated that NewLeaf is not required to hold a license. We applaud the CTA on their rapid review process and determination. We want to thank everyone for the overwhelming support we've received from thousands of Canadians across the country, especially those who have gone over and above to sign our petition and write letters to the Minister of Transport. This shows that Canada wants this type of low-cost option, and we are excited for the results of the review and our future.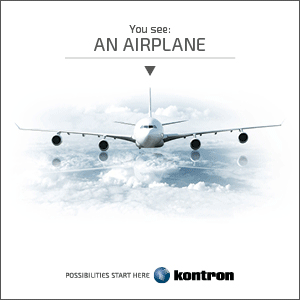 "With the completion of the CTA's confirmation, we will be implementing and adhering to the regulations outlined and will resume booking in the very near future."
There are caveats and restrictions in the CTA's ruling but, overall, it presents an expansion of opportunity for competition in the Canadian market, something passengers should celebrate even if said celebration comes with an impressive array of fees for travelers.
Much of the ruling is a dry read of legislative analysis and interpretations of parliamentary intent. But there are a couple of choice lines which explain the CTA's decision, and make clear just what it means to be a provider of air services in Canada, in the classic sense. Among the choice bits,
[33] In summary, a plain reading of the statutory provisions, informed by their history and the benefits of consistent interpretation of phrases used for both domestic and international licensing purposes, strongly suggests that Parliament did not intend for domestic licensing requirements to apply to entities that purchase air carriers' aircraft capacity for resale by them to the public, but do not themselves operate aircraft.
and;
[43] In determining whether a person is holding themselves out as an air carrier operating an air service, the Agency will consider whether the person promotes themselves as an air carrier, including providing images of aircraft with their livery and using business name(s) and words/phrases that create the impression that they are an air carrier.
By those metrics NewLeaf finds itself in something of a bind. It does not operate the aircraft so clearly it is not subject to the licensing requirement. At the same time, the marketing efforts the company put forth included planes painted in the NewLeaf livery and the use of words/phrases that suggested it is an air service provider, not just a reseller. Even calling itself a "Travel Company" could raise the impression that it is actually the travel provider rather than just a reseller. The CTA took notice of such in the decision, stating:
[54] It is also noted that while NewLeaf has referred to itself as a travel company, there is public perception that NewLeaf is an air carrier. This was evident in repeated press and news articles about NewLeaf that referred to it as an air carrier. The consumer protection purposes of the CTA make it important that the public understand whether they are dealing with a reseller or an air carrier and, where there is confusion, the reseller should take appropriate actions to correct any misperceptions.
Avoiding those "misperceptions" will be enormously challenging, especially if the company actually gets Flair, its choice of Boeing 737 operator, to fly with a NewLeaf livery. The news will certainly continue to show the planes as painted and it remains to be seen if NewLeaf will dedicate many words to clarifying that it is just a reseller despite looking an awful lot like an airline.
And so the game is afoot. The business model is still somewhat curious, with infrequent service to small airports in more remote areas. But the CTA has ruled definitively – at least until such time as a further ruling is called for – on what exactly an airline is or is not in Canada. And NewLeaf is not one, even if it is expected to resume ticket sales very soon.
Read more: