Airlines aren't necessarily scrambling to ensure all aircraft can be tracked, even after the tragic disappearance of Malaysia Airlines MH370, and resulting tracking mandates from ICAO and the European Union. "As a carrier, what you're interested in is 'how does this benefit my operations', so going into a carrier, having them sign a contract and start delivering is never going to happen. It's all going to be [about] 'show me'," says Tim Ryan, director, GLOBALink programs and services management for Rockwell Collins.
That's exactly what the firm is doing with its Arinc 'MultiLink'-banded service; it is showing airlines the benefit of merging up to six or more different data sources – ADS-C, high-frequency data link (HFDL) performance data, ADS-B, US Aircraft Situation Display to Industry (ASDI) radar data, Eurocontrol position information and ACARS position reports – to provide comprehensive flight tracking.
Aeromexico, which flies a number of routes that are outside US ASDI radar, recently signed on as launch customer for MultiLink after the successful completion of trials. The only feed that Aeromexico is not using from the aforementioned list is the Eurocontrol feed due to its route network. A further 11 airlines are currently flight-testing MultiLink around the world, and Rockwell Collins is confident that many of these trials will translate into customers by the end of the first quarter, says Yun Chong, vice president, Commercial Aviation Services for Rockwell Collins. "They're just not ready to sign on yet but they're happy [with the service]; they gave us a lot of input."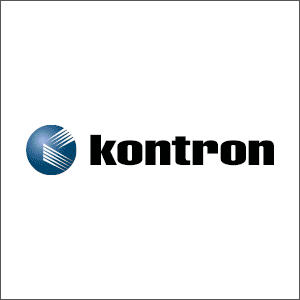 "When we're talking about the long sales cycle for this, the other point worth noting is the carriers are sitting back and waiting to see what their respective air navigation service providers (ANSPs) are going to do; what regulations are proposed," adds Rockwell Collins' Ryan. "ICAO came out with its report in September [suggesting a two-year delay to the November 2016 deadline for implementing 15-minute position reports], and recently the European Union come out with recommendations, so the carriers are all kind of waiting to see where the regulatory elements will land before they start paying money for what they maybe don't need, or paying more than what they need.
"Our perspective is we've stayed very close to what ICAO is doing in the working groups. The mandates that the EU has put out have not surprised us either; they're all in line with where we see the need going and MultiLink is based on that vision. We're happy with where the product is today and its ability to meet those mandates." That includes providing position reports at least every 15 minutes for flight operations in oceanic and other remote areas. Airlines could have "two sources reporting at every 15 minutes; and it could technically be every 7.5 minutes," notes Ryan. They can also receive notifications when an aircraft has unexpectedly stopped reporting positional data or when the aircraft has deviated from its expected path.
As previously reported by RGN, MultiLink is also highly scalable and allows the company to add other feeds, including ultimately feeds from broadband cabin connectivity if they prove valuable. "We're trying to be independent of multiple data sources," says Chong. "I can't talk about the ones where there is another provider involved, but there is weather data that comes off the aircraft that currently comes across our networks; we provide it to the National Oceanic and Atmospheric Administration's (NOAA's) National Weather Service today. That has additional data embedded in it and we're looking to extract that data out. So when we talk about additional sources, it's data owned by another enterprise, and in some cases it's embedded in the airline operation. So the underlying theme for MultiLink, is: use what you have today before you start buying more data."
However, notes Ryan, if an airline uses someone else's data, but wants Rockwell Collins to be the integrator, "we can certainly accommodate that". Rockwell Collins is in touch with Aireon, the joint venture between Iridium and ANSPs, which expects to offer space-based ADS-B around 2018. "That could be one of the additional feeds into our MultiLink," says Ryan.
Asked by RGN if airlines wouldn't simply adopt Aireon, as it is expected to meet the requirements of ICAO's mandate and others, Ryan notes, "You have to keep in mind that there is a sense of comfort when a carrier can say: 'I have a single provider and that's all I need, and it gives me worldwide coverage', but what happens when machines fail? MultiLink is built around the fact that machines are going to fail, and what are you going to do in that situation? With MultiLink not reliant on any one source, a system can fail and we can still provide data; it may not be as robust, but it is still viable and will still meet the mandates. If a carrier relies on just one feed, you still run the risk."
Even though the MultiLink algorithm merges six-plus feeds, commercially it is "very price competitive, maybe even less" costly than competing solutions because Rockwell Collins' Arinc/IMS provides ACARS data today; and messages are routed through a global network of thousands of ground stations, or satellite constellations that cover the earth (Inmarsat L-band and Iridium's global network).
"We've positioned Arinc/IMS physically in the network in such a way that we see all the data that comes through, and part of our service is to route that data to its destination," explains Ryan. "We do that quite well, but rather than just pass the data, we can pull that data off the network and direct it to the MultiLink server suite. Other aircraft tracking providers have to go get that data. Even our connectivity into various ANSPs around the world…that data is already connected into our network, so accessing it is a lot less expensive than a lot of the providers out there, so being able to blend or merge all the data feeds together, it becomes a lot easier than it would be for somebody else."
Rockwell Collins' rival in the ACARS transmissions space, SITA OnAir, "is certainly positioned in a similar fashion as to what we are," agrees Ryan, "but we are I believe ahead of them in the ability to merge the data from a big data standpoint, and I don't in any way mean to minimize their capabilities, but there is one element of MultiLink that they cannot replicate, and we will not allow them to replicate, and that is off of our HFDL system, the proprietary dialog between aircraft transceiver and ground station we own. It provides worldwide data to the carrier that they do not have to pay for. So it is not creating additional datalink charges over that… We are the only HFDL provider in the world for datalink and we feel that provides tremendous additional value to the industry."
In what can be a frustrating reality check for newcomers seeking to understand the industry, aircraft equipped with inflight connectivity for passengers are, quite technically, already being tracked by Internet service providers internationally though such activity does not constitute "safety service" and is not required to meet stringent reliability standards. Global Eagle Entertainment last fall unveiled its new state-of-the-art Network Operations Center (NOC), which it says "continuously monitors and manages connectivity and content systems worldwide".
Panasonic Avionics's Mission Control Center has been tracking connected aircraft in real-time for several years. The Ku-band connectivity provider recently teamed with Teledyne Controls on a strategic partnership to develop an integrated solution that will enable operational aircraft data transfers during flight. Their collaboration will ultimately include ACARS AOC data over IP, avionics software distribution, and an onboard aircraft interface that supports electronic flight bag (EFB) and crew mobile device platforms.
Rockwell Collins, meanwhile, is a Value Added Reseller for Inmarsat's Global Xpress Ka-band satellite service, which will soon support inflight connectivity for passengers on certain airlines. The company admits it has had some discussions about packaging MultiLink for aircraft tracking with GX for cabin connectivity, but deferred RGN's specific questions about nose-to-tail connectivity sales for another time.
Ryan did confirm, however, that Rockwell Collins is looking at ways to ultimately add GX as a feed into MultiLink. "We're looking at all of those, and certainly GX is what we're looking at. We have conversations with Inmarsat all the time, and certainly that comes up in the topic.
"It will take time to evolve and mature, and is maybe taking us a little bit longer to have a data feed that we're comfortable with, but I think that is on the horizon."