Everything I know about guns, inert grenades, gunpowder, throwing stars and the clever concealment of knives and other weapons I learned from the TSA.
I've never been particularly interested in weapons, but I find it puzzling, intriguing and sort of frightening that so many travelers try to bring guns and so many other dangerous and prohibited items past airport security checkpoints. So I find myself regularly checking TSA's Instagram posts and anxiously waiting for the Week in Review to pop up on the TSA Blog.
In its 2014 Year in Review, the TSA reported that it had discovered 2,122 firearms (83 percent of those were loaded) in the carry-on bags of passengers. That was an average of six firearms per day and it was a 22 percent increase over the number of firearms (1,813) found in 2013.
TSA's 2015 Year in Review is due out any minute, but my unofficial tally taken from the weekly reports on the TSA Blog adds up to 2,495 firearms found at airport checkpoints this past year – which is yet another new record. In just the first week of 2016 the TSA Week in Review reported 37 firearms (30 loaded, 15 with a round chambered) found at airport checkpoints around the country. That's five more than were found at airport checkpoints in the first week of 2015, so we may already be on our way to another year of breaking records.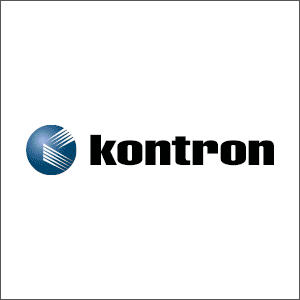 Looking back at some "highlights" from 2015, on September 18, the TSA reported that, during the week before, a record 67 firearms (56 loaded; 26 with a round chambered) were found in carry-on bags at airport checkpoints around the country.
The previous record of 65 firearms found in a week had been set back in 2013. While that number was alarming, it was eclipsed a month later. On October 31, the TSA reported on its blog that a record 68 firearms (61 loaded; 25 with a round chambered) had been found in carry-on bags the week before.
While open carry laws in Texas and other states permit people to have holstered, licensed guns in some public areas of airports, federal law still prohibits passengers from taking those weapons to or through a security checkpoint.
TSA can impose civil penalties of up to $11,000 per violation per person and, in many states, criminal charges can be imposed as well.
Of course, prohibited items found by Transportation Security Officers in carry-on bags and on passengers passing through security checkpoints aren't limited to firearms.
Some of the more interesting and notable TSA's "finds" from 2015 include quite a few cans of bear mace (12 in one week, at various airports), 40 pounds of marijuana in one man's bag at Phoenix Sky Harbor International Airport, a meat slicer at Southwest Florida International Airport and a knife concealed inside a souvenir replica of the Eiffel Tower, found at Oakland International Airport.
And, in the same week in March that the TSA found 55 firearms (51 loaded; 13 with a round chambered) and 13 stun guns, a Chihuahua was discovered inside a checked bag at New York's LaGuardia Airport.
How did that happen?
"Apparently, the dog climbed in while its owner was packing her suitcase. TSA worked with the airline to identify the owner, and the two were happily reunited," the TSA reported.