Shortly after Finnair Flight 57 arrived at the gate at Shanghai airport, Heli Pihlaja, the chief purser on the airline's new Airbus A350 XWB jetliner got a text message on her mobile phone. Eight passengers had filled out a simple survey sent to their mobile devices on landing.
"They are asked to rate cabin service with one number digit from zero to 10 and describe the cabin service with one word," she explains. The results were sent to Pihlaja immediately after they were tallied. "Your average rate is 9.4. I went 'woo woo', it was really, really, great."
The text survey is in use on Finnair's flights from Helsinki to Paris, London, Shanghai and Tokyo, but not yet on the New York route, so no one on this journalist's recent flight participated. Still, business class passenger and Finnair frequent flyer, Turo Laitinen was happy to tell RGN in an email that the trip was "top of the class!" with awesome food, adding that the "total experience needs some fine tuning from the crew, but it worked well in general".
As motivating as it must be to hear from customers, both the survey and Pihlaja's job title are new developments at Finnair as the airline seeks to shed its troubled past and focus on its status as Europe's first operator of the world's newest jetliner.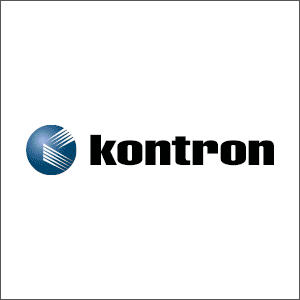 "Where we come from is very different than where we're heading," Pekka Vauramo, the airline's chief executive officer said in an interview at Helsinki Airport. Vauramo knows a new airplane only thrills customers the first few times. What keeps them coming back and what attracts new travelers, Vauramo told RGN, is using the latest technology to deliver the best customer service and that's where Heli Pihlaja comes in.
Pihlaja, an 18-year veteran flight attendant, and others like her have been hired to supplement the normal complement of flight attendants as supervisors, problem-solvers and crisis managers on the A350s. The purser makes "a much stronger link between management", Vauramo says, helping the company assess the best way to maximize the customer experience on the A350, which will become the airline's dominant aircraft over the next few years.
Finnair is not the first airline to add a supervisor to the cabin crew; Emirates and Lufthansa do as well. "With some exceptions, Lufthansa does staff most of its flights with management-type pursers and there is a second purser on board all flights who provides service," says Claudia Lange, a spokeswoman for Lufthansa. At the German carrier, the chief pursers are part of a team that works on safety and service issues before and after a new model aircraft enters the fleet.
On my flight from Helsinki to New York, Pihlaja told me sometimes she misses pushing the trolley because there's a lot to do on a barely eight-hour, two-meal flight with 297 passengers, and sometimes she thinks she should be helping out. "But, it is easier for all of us when you have somebody responsible for everything abnormal," she says. Faced with a problem, "they can tell it to me and no one has to stop serving customers."
Using new technology like SMS surveys that give the airline fast feedback is the second half of the Finnair plan for the A350 passenger experience (#PaxEx). When preparing the post-flight report, the chief purser is expected to incorporate this passenger information and all of it is then shared on the private social media site Yammer so everyone can learn from it.
The airline is planning an even greater and more immediate digital assist. Finnair's technology department is working on incorporating passenger feedback through the seatback IFE. This is more than a fancy flight attendant call button too, because in concept, the information could be monitored on the ground, what Finnair spokeswoman Paivyt Tallqvist calls "a real-time pulse for the quality of cabin service".
An airline that has experienced years of financial difficulties including cuts that slashed personnel by more than half, doesn't buy billions of euros worth of airplanes and add staff without some expectation that the reward will be worth the investment. So far, customer response on the A350 has been good.
"It is difficult to distinguish what is the impact of the chief purser," says Ville Iho, Finnair's chief operating officer. "What part of the feedback is due to fresh air, a better IFE system, quietness and what part of it is the human?"
Still the high-tech airplane paired with the high-touch inflight cabin crew has given the airline reason to be hopeful. With the new plane and all the new ways of providing and assessing service on it, CEO Vauramo says passengers are looking at "the next future for Finnair."