SkyTeam carriers Delta and KLM announced a new codeshare arrangement with Jet Airways that will see the Indian carrier trade Amsterdam for Brussels as its European hub and cease its service to Newark. Delta and KLM flights to North America will have Jet Airways codes added to them, as will KLM's existing service to Delhi which currently carries a Delta codeshare.
The new setup will result in one-stop service to Delhi and Mumbai from 11 North American cities under the cross-codeshare agreement. Jet will provide further connections from these gateway cities to Hyderabad, Bengaluru, Chennai, Ahmedabad, Kochi, Kolkata and Amritsar, plus Kathmandu, Colombo and Dhaka.
On the US side, New York-JFK, Newark, Chicago, Washington DC, Houston, San Francisco, Los Angeles, Vancouver, Calgary, Montreal and Edmonton are included. It's unclear why most of Delta's largest hubs — Atlanta, Minneapolis, Salt Lake, Detroit, Seattle — and thus its largest markets, are missing from the deal.
Jet also receives codeshares with KLM to a number of European destinations.
The margins for ultra-longhaul flying are thin and complex. That's particularly true in the Indian market, in which security, political, efficiency, capacity and flag-carrier issues swirl murkily, and where Delta has not been reluctant to stir the pot.
Following Delta's October cancellation of the ultra-longhaul Atlanta-Dubai route, the airline responded publicly to Air Transport World Editor-in-Chief Karen Walker's column that questioned Delta's true motives for canceling the route. Delta blamed the ME3 for the failure of its non-stop services to Mumbai. That route, operated at different times from New York and Atlanta, existed for fewer than three years, and was cancelled more than six years ago.
The Middle East carriers are unlikely to be the sole or even primary reason why Delta — and other airlines, including Indian-flagged Jet — cannot make nonstop US-India flights work. The fact is that these would be some of the longest ultra-longhaul flights in the world, and ultra-longhaul is hard to make work in the best of cases. JFK-Mumbai, for example, comes in at a great circle distance of 7799 miles, and that is connecting a northern US city to a northern Indian city over the Arctic. This flight distance is only slightly shorter than routes like Chicago-Hong Kong or Los Angeles-Melbourne. Atlanta-Mumbai would be just 68 miles short of being the world's longest flight.
India is one of the very few destinations from the United States where a connection in the UAE does not add considerable time or distance to the overall length of the journey as compared to a direct flight or one through European hubs. Its airlines' few flights to the United States do not satisfy demand that Delta pegs at 11,000 daily passengers, which works out to around 37 300-passenger aircraft each day.
Apart from sheer geographical reality, India is an unusual case as an aviation market from the North American perspective. It is not a competitive market, and it is thus notable that Delta would mention service to India and government subsidies in the same press releases and not say a word about the national flag carrier of the world's largest democracy.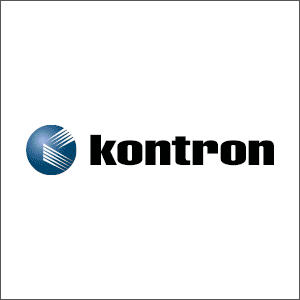 Air India's mismanagement issues are well documented. The airline loses money on all but two of its 59 international routes, according to the airline's financial report for the fiscal year ending March 31, 2014.
In two different instances, it has cannibalized very young aircraft (one Boeing 787-8 and one 777-200LR) for parts, rendering them unfit for flight. Until very recently, it had one of the highest staff to aircraft ratios in the industry, now ameliorated (or at least obfuscated) somewhat through the use of subsidiary restructuring. In the past few years, there have been reports of flights being held and equipment being swapped to satisfy the whims of traveling politicians, although recent government and opposition focus on the issue has meant these incidents have become less frequent — or less visible. Even ticket pricing is subject to political influence. No matter how much money it loses, the Indian government has always come to Air India's rescue.
This criticism may seem harsh, but it is the contextual reality in which the US-South Asian market must be viewed. There are a multitude of dynamics at play here, not all of which are about the United States. Another key aspect: Gulf carriers operate a significant amount of labour flights between South Asia and their home region, a market reality from which the US carriers are attempting to entirely separate themselves.
Delta SVP for EMEA Nat Pieper states in the airline's Q&A on the KLM-Jet partnership that "the primary reason" it is entering a codeshare partnership with Jet "is because government-subsidized Gulf carriers now dominate international travel to India, meaning US airlines can no longer economically serve the Indian market directly from North America."
Any US carrier operating ultra-longhaul flights to an overseas market needs a local partner unless origin and destination traffic for that market is sufficient to fill the plane. Delta knows this. It's why the airline partners off-SkyTeam with Virgin Australia in Australia, and why the airline freely admits "Delta has a track record of filling specific network gaps through commercial partnerships with airlines around the world".
But even if the Gulf carriers are providing low-cost base capacity into India, it's questionable whether US airlines could ever "economically serve the Indian market directly from North America" in the current context. Air India's willingness to operate at a loss has dominated the Indian aviation sector. Its Star Alliance partnership with United should also be noted in the context of United remaining the only US carrier to serve South Asia, yet United codesharing with Jet and not Air India. American's oneworld partner Kingfisher went out of business — though not purely because of Air India.
Jet Airways itself has severely curtailed its international network, sold much of its long-haul fleet, needed a capital infusion from Etihad to stay afloat, and is now partnering with Delta (and existing Etihad partner KLM). In addition to Delta's cancelled direct service to Mumbai, the airline also cut the Amsterdam-Mumbai route it inherited from Northwest in March of this year. American withdrew its Chicago to Delhi service in 2012, leaving Air India as the sole carrier on that route.
United remains the only US carrier to serve the subcontinent, competing with Air India on flights to Delhi and Mumbai from Metro New York. While United has to contend with Air India's loss leader passenger pricing to both of these destinations, it is able to offset this with with both premium passenger and cargo revenue. FlightAware Insight's data indicates that each United flight between Newark and Delhi carries an average of more than 27 metric tons of revenue cargo in each direction, while flights to and from Mumbai carry almost 24 metric tons each way. Additionally, ITA Matrix data indicates United is able to extract a roughly 25% premium on its business class product to these destinations over Air India, even on its most deeply discounted fares.
At the end of the day, the Delta-KLM-Jet deal is no panacea for what ails the US-India aviation market. Neither is separate US action on the Gulf carriers, nor is anything the US can do about Air India on its own. What's needed is a holistic approach to the full spectrum of issues.
Additional reporting by Gavin Werbeloff.