IAG, the parent company of British Airways, Iberia, Vueling and Aer Lingus, recently divulged details about its plans for the passenger experience (#PaxEx), including, notably, inflight connectivity equipage of its shorthaul and longhaul fleets.
At present, British Airways operates two, all-business Airbus A318s between London City and New York JFK; these are fitted with OnAir's Inmarsat Swiftbroadband-powered connectivity solution. Additionally, Iberia's Airbus A330-300 and refitted A340-600 fleets carry the same OnAir system, which is expensive for passengers and relatively slow. A British Airways Boeing 747, G-CIVG, has served as a flying testbed for Panasonic Avionics' Ku-band satellite system, and is receiving Panasonic's eX3 IFE system (17 other 747s in the BA fleet are earmarked for eX3 as well). At least one Vueling Airbus A320 has been fitted with the Thales/LiveTV Ka-band connectivity system.
In total, IAG has been studying inflight connectivity on 35 aircraft within its portfolio. Leveraging its knowledge of the different systems, IAG says up to 60 new longhaul aircraft will be delivered with satellite connectivity, including all new A350s destined for IAG carriers, as well as 787-10s for British Airways and certain A330s.
Today the first of these longhaul aircraft broke cover – a new Iberia Airbus A330-200 with an inflight connectivity antenna hump.
Routehappy data research manager – and RGN contributor – Jason Rabinowitz immediately called it.
Panasonic Avionics' Ku-band system is currently the only broadband system linefit offerable on the A330, and a competing system – Inmarsat Global Xpress with Honeywell antenna – is not yet certified. The Iberia A330 is flying with Panasonic's kit.
Lake Forest, California-based Panasonic appears to be in line to equip other IAG longhaul aircraft. In referencing the A350, specifically during its capital markets day, IAG management presented a slide with an image of Thales AVANT entertainment, which implied that Thales connectivity powered by Inmarsat Global Xpress (either with Thales or OnAir as service provider) would be installed due to the currently coupled nature of IFE + connectivity on the A350. But we later learned that the image may have been misplaced and that Panasonic is in the running for these birds.
IAG is also evaluating a wifi retrofit for over 100 long-haul aircraft with connectivity. It's not yet clear who the provider will be.
Significantly, however, IAG highlighted its interest in installing Inmarsat's hybrid ATG/S-band system on 300 shorthaul aircraft, citing "faster ATG network speeds and less weight & draft" as a driver. The first equipped shorthaul aircraft is expected to be flying in 2017.
We've known for some time that British Airways favored the ATG network and that Aer Lingus' plans for offering Thales/LiveTV Ka-band connectivity had been shelved, but it would seem that the Vueling Ka contract may also be also in question, with IAG saying, "Group's connectivity strategy and equipment selections are being harmonised across all OpCos."
With the European fleet embracing ATG, one wonders how long it will take for the US Federal Communications Commission to rule on the 14G auction for this side of the pond. During the recent APEX Technology Committee conference in Newport Beach, California, Qualcomm provided a timeline, says conference participant Peter Lemme.
"The timeline was: FAA announce by end of 2015, auction end of 2017, ground network 2019. Qualcomm hedged on services, but was committed to sell hardware to all service providers. Qualcomm claim to minimize OneWeb interference by aiming low, while OneWeb terminals aim high (in the sky). If 200 Gbps for the 500 MHz, then one slice is 50-100 Gbps. Not really that big a number anymore. As a domestic service, most suited to smaller aircraft, with two antennas the size of a carton of eggs.  Spectral efficiency 1+ bps/Hz."
Meanwhile, Iberia – which is already in the midst of a rebranding – will be gaining a premium economy class on its A340-600 and A330-300 aircraft. In both instances, the airline is removing business class seats to make way for the new class of service. Its A340-600s will see a 22% reduction in business class seats, with 10 being removed to make way for 21 premium economy seats in a 2-3-2 configuration. The A330-300s will get a 21-seat premium economy cabin, with the business class reduced from 36 seats to 29.
IAG has already standardized avionics, and emergency equipment across the A330 fleets at its airlines. Economy class has also been harmonized with Recaro seats and embedded IFE. Recaro also supplies British Airways with its new World Traveler Plus seats, found on its A380, 787, 777-300ER as well as revamped 777-200ERs. While there hasn't been an announcement regarding the supplier of the seat for Iberia's new premium economy offering, Recaro's PL3510 model looks to be the favorite.
Iberia also released the configuration of its A330-200 aircraft – the first having now broken cover – which will notably not receive premium economy. These aircraft, which trade cabin size for range as compared with their -300 siblings, are getting 19 Sogerma Solstys full flat beds with direct aisle access and 269 economy seats from Recaro. Iberia intends to use these aircraft to develop new markets from Madrid as well as replace its remaining A340-300s. While the A330-300 is more efficient than the A340-300s it replaced in many markets, it has a shorter range, and cannot reach many of the South American cities that Iberia serves. The A330-200s will give Iberia a choice between their aging A340-300s and A340-600s which are far too large for many markets.
British Airways previously announced its new Super Hi-J 747-400 configuration, but surprised many by announcing it planned to remove First Class from its Heathrow-based 777-200ERs. Consensus amongst many BA watchers is that this reconfiguration will be limited to its Roll-Royce Trent 892 powered aircraft, of which there are nine. These aircraft have historically served the longer routes in the BA network, as their GE-powered hangar-mates lack the capability due to their de-rated engines. Additionally, this particular subfleet of aircraft lack overhead crew rest, which is essential for the 6,000 mile flights these planes often take.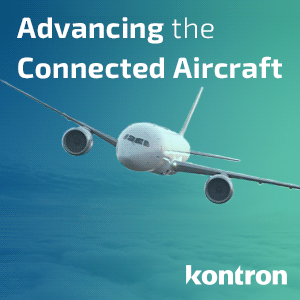 British Airways will use 787-9s to replace the 777-200ERs on many of these routes that require First Class service. BA has indicated it will deploy these aircraft to Seoul, Kuala Lumpur and Shanghai, all of which frequently saw the G-YMM series aircraft that are set to lose their First Class cabins. The 787-9s will also be used on BA's new service to San Jose, California and to open up new opportunities for South American flying. BA will have five 787-9s by the end of 2015, with a further 11 scheduled for delivery in 2016. While BA will be taking delivery of more than 50 787s and Airbus A350s, the 777 fleet is set to stay around for a while.
BA also announced it is extending the expected life of the 777 fleet to 30 years. This is interesting news as BA disposed of two A-market 777-200s after only six years of use, so the decision to extend the proposed life indicates that the airline had problems with those two specific airframes, and not dissatisfaction with the airplane overall.
The reconfiguration will leave BA's 777-200 fleet evenly divided between 3-class and 4-class configurations, and provide aircraft for the planned growth in leisure flying from Gatwick where BA will commence service to Lima, Peru, and San Jose, Costa Rica as well as restarting service to JFK in 2016.