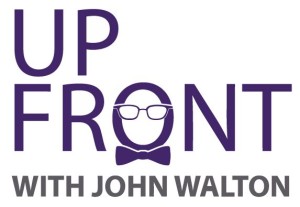 Two decks. Four engines. Four classes. And fewer than four hundred passengers on board — or more than six hundred. That's the reality of the Airbus A380 as 2015 comes to a close, ten years after the superjumbo first flew.
As early adopters Emirates and Singapore Airlines work through their calculations on what the future of the Airbus A380 looks like, it's fascinating that the two airlines have reached very different conclusions.
Singapore Airlines' installation of premium economy on its A380 fleet means that the version with business class throughout the aircraft's upper deck now holds an impressively light 379 passengers. Previously, the all-biz upper deck version held 409 passengers across suites, business and economy, and was second only to Korean Air's 407-seat first-business-economy configuration. Compare that with the 414-seater Airbus A330-300 that Philippine Airlines flies.
Emirates, meanwhile, isn't officially dipping its toes in the premium economy waters, but has the chance to do so with its new two-class 617-seater A380.
Most current A380 configurations continue to hover between 460-520 seats, but my expectation would be for these numbers to gradually fall on a number of carriers for two reasons: better business class seats that require more space and the continued growth of premium economy, which is both linked and separate to the business class growth.
Business class is a growing market, both in terms of demand and in terms of passenger expectations. Direct aisle access is becoming de rigeur, and airlines like Air France, British Airways, Korean Air, Malaysia Airlines and Qantas that took their A380s with business class seats that require window or middle seat passengers to clamber over their aisle neighbour to escape will need to meet those evolving expectations — or drop their prices.
We're already seeing Air France, Korean Air and Qantas moving to a direct aisle access product on other widebody aircraft, ranging from the Zodiac Cirrus outward-facing herringbone seat on Air France to B/E Aerospace's staggered Apex seat on Korean Air to Thompson's Vantage XL on Qantas. Even Malaysia Airlines is moving to the slightly more dense regular Vantage seat, with two passengers out of nine in the "clamber or be clambered over" situation.
All of these business class products are less dense than what they've been replacing, which will mean that the airlines either have to take space from elsewhere in the aircraft or fly fewer business class seats.
The other factor in the equation is premium economy. As business class seats become more spacious airlines often raise prices, while travel managers are at the same time often offered the (sometimes new) option of premium economy.
Similarly, a clear trend among carriers worldwide is to offer narrower economy class configurations: 3-3-3 on a 787 or 3-4-3 on a 777, for example, even on premium carriers. The proposed 3-5-3 A380 configuration was widely panned when RGN broke the news earlier this year, yet even if it doesn't materialize there will be a section of the economy market that will pay not to be in the worst seats on the plane, yet won't pay for a fully flat business class seat with direct aisle access. With few airlines offering the ability to mix fares, there is certainly a segment of passengers on an A380-to-ten-abreast-777 connection that will choose premium economy over regular economy.
Those premium economy seats need to go somewhere, and in both the Singapore Airlines and Lufthansa refits recently, that's an area formerly devoted to the economy class cabin.
It all boils down to this: with less dense A380s thanks to business class and premium economy demand, and the Airbus calculation that premium economy can be charged at 2x the economy fare while business can be 4x, will the market (and the infrastructure) support more A380s? We'll be watching to find out.