Although a recent survey indicates that travel buyers have decreased bookings with Lufthansa since the airline implemented its controversial booking fee for reservations made outside of its website, the reality is it remains too early to draw any final conclusions about Lufthansa's efforts to reshape the distribution landscape.
Lufthansa in June took an aggressive step against the Global Distribution Systems (GDS) providers Amadeus, Sabre and Travelport when it revealed plans to levy a 16 euro charge for every booking made with outside travel agencies that rely on fare and schedule data available in GDS inventories for bookings. Fees charged to airlines by GDS for bookings by third parties have angered airlines for years, and Lufthansa has crafted one of the most defensive moves against the GDS business model.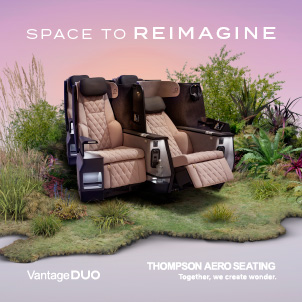 The GDS and travel agent communities were obviously outraged over the fee imposed by Lufthansa. After the airline tabled its plans for the charge, the Global Business Travel Association (GBTA) declared Lufthansa's strategy would negatively impact corporate travel programs. "It is a direct price increase to managed travel programs with no corresponding benefit," the association declared.
GBTA followed up those comments with a study conducted on October 14-19 of 434 travel buyers to determine how their behavior had changed since onset of Lufthansa's new booking fee. The study indicated that 42% of the surveyed travel buyers decreased bookings with Lufthansa since the booking fee took effect (some frequent flyers wonder if the persistent labour strikes at Lufthansa played a bigger role than the fee, however).
GBTA also concluded that 93% of the survey respondents were not considering the option to book directly on Lufthansa, and only 2% stated they would book directly with the airline to avoid the fee. "We believe that the booking surcharge strategy has effectively backfired," GBTA concluded.
Lufthansa, meanwhile, has drawn a different conclusion. Noting it has been a few weeks since the charge was introduced the airline tells RGN that, "as of now, we have seen no change in overall booking trends in the home markets and direct bookings are growing strongly. Today, the overall revenue impact is balanced, as expected and announced."
In parallel with the new fee for bookings made through GDSs, Lufthansa introduced the LHGroup-agent.com portal to supply travel agents with flights offered, fares, online ticketing and general information. Reservations made through that portal are not subject to the fee.
But Atmosphere Research analyst Henry Harteveldt points out the challenge is agents prefer to work in their existing "green screen" environment. Travel agencies are concerned about productivity, he says, and some of those companies have estimated that it can cost from $12 to $50 in agent time to book outside of the GDS. If those funds cannot be recovered, it is money lost for the travel agent, he says.
Harteveldt believes that several stories will emerge from Lufthansa's strategy to shake up the distribution landscape. If the company succeeds in shifting travel agency business in Germany to direct channels it will be a big win for the airline, he concludes. Earlier this month, Lufthansa stated that German tour operator Bucher Reisen and the country's largest ticket wholesaler AERTiCKET have already established a direct connect (bypassing the GDS) to Lufthansa's website for bookings, and independent travel chain Lufthansa City Center agreed to develop a direct connect to Lufthansa's site.
When Lufthansa first revealed its new fee for third party bookings done via GDSs, some speculation emerged that it was a negotiating ploy to secure lower booking fees from those companies, but Harteveldt does not expect Lufthansa to "back down anytime soon" unless its business results turn alarmingly bad.
The GDS themselves are not offering a lot public detail about the effects of Lufthansa's new charge. Sabre has stated Lufthansa represents less than 2% of its bookings. Travelport recently declared it had seen a decrease in Lufthansa bookings being replaced by other airlines.
Lufthansa recently stated that it only has a couple weeks of data to examine since the new fee took effect that doesn't include effects of a two day pilot strike in September, and it is too early to offer its own data. But the airline firmly stated to RGN its goal is "to broaden our distribution via third party channels and other travel industry partners by eventually enabling them to market more products and features that we are currently investing in as compared to what the GDS standard technology currently allows."