Camera-shy public figures will be able to escape the prying eyes of fellow passengers and the press at Los Angeles International Airport in a new VIP terminal that will be built to "to transfer passengers to and from scheduled commercial aircraft, designed for passengers who desire a more private boarding process, such as professional athletes, entertainment personnel and government diplomats," according to airport documents.
LA's Board of Airport Commissioners unanimously approved the new acre-sized facility, to be situated on the south side of the airport property alongside the Aeromexico cargo facility off Imperial Highway at the end of the 105.
Clearly, there is an exclusivity factor for celebrities here, together with an uncomfortable sense of avoiding the unwashed masses — and that sense feels somehow more inappropriate than the separation of passengers who have premium lounge access and those who don't.
Perhaps it's because, as these terminals move from serving governmentally VIP travellers to wealthy CIP passengers, airports need to market them as an exclusive VIP upgrade. In the example of London's Heathrow Airport, the marketing spiel feels more Downton Abbey spoof than real-world modern Britain. Liveried butler opening the door of the Mercedes, your Highness?
The thing is, though, a VIP terminal makes rather good security sense. LAX certainly thinks so, stating in its approval request that a key benefit is "this proposed service will reduce LAWA Airport Police security detail for these types of passengers and divert paparazzi from LAX's Central Terminal Area."
Yet a VIP terminal can have benefits beyond simply helping paparazzi-shy stars evade the cameras.
Deadly shootings at LAX in terminal 3 two years ago and thirteen years ago at the Tom Bradley terminal have shown how pre-security airports are a significant risk: high-visibility soft targets with all kinds of people carrying all kinds of luggage. There are certainly individual passengers and small groups of passengers who face greater danger than others. The VIP terminal could be a useful way of reducing those risks, both for those passengers and in terms of collateral damage.
In the context of aviation security, it's clearly appropriate to reduce any kind of commotion or unpredictable crowd at an airport, even if the way celebrities are taken out of the equation might feel laden with privilege. In that way, VIP terminals are a benefit — one might even say that the passage of celebrities through a VIP terminal can cover the passage of other passengers who prefer their travels to stay out of the limelight while maintaining significant security concerns.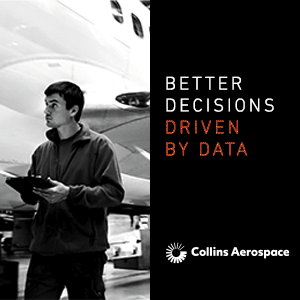 Another benefit: the $34.8 million that the lease of the space will pay out to the airport authority.
And another hint that the celebs may also be a useful cover: checks will be signed by private security company Gavin de Becker & Associates, "a 520-member firm that provides protective security, logistical support, and advice to public figures, prominent families, government officials, government agencies, police departments, universities, large corporations, and at-risk individuals".
The security-focussed firm will operate the entire facility and oversee the entire departures and arrivals process, from the curbside through ground transfers to the aircraft gate and vice versa.
The "airport remote lounge", of course, is not a new concept. But it's perhaps surprising that celeb-heavy LAX took so long to jump on the bandwagon.
To an extent, though, 'twas ever thus with celebrities. Remember the Beatles?