While vampire romance and dark, dystopian trilogies with strong female protagonists will always have their place in Young Adult (YA) fiction, these days, the YA shelves are so littered with tales of dead or dying teenagers that the teen cancer novel has practically become a YA genre unto itself. And while most of these books have their hearts in the right place and handle the topic as honestly and openly as they can, there are just as many that use cancer as a go-to plot device to wring easy tears out of young readers. I know that sounds callous, but, even Hazel Grace, the cancer-stricken 16-year-old heroine of John Green's The Fault in our Stars (the Gone with the Wind of YA cancer tales) wryly notes that: "Most cancer books suck."
So, I'll admit that I was a bit wary at first about seeing the latest big screen adaptation of a celebrated teen "cancer novel," especially one with a deliberately quirky/cute title like Me and Earl and the Dying Girl. The fact that Earl generated so much pre-release hype at Sundance after taking home both the 2015 Grand Jury Prize and Audience Award for Drama made me even more skeptical. But fortunately, this time around the hype was more than warranted. And I'm happy to report, in the no-nonsense parlance of Hazel Grace herself, that Earl doesn't suck at all.
In fact, labeling Earl as just another teen cancer movie totally sells it short. For while the film tackles the thorny subject of teenage mortality with refreshing candor and hilarious gallows humor on the surface, deep down, Earl is probably the richest, most fully-realized coming-of-age movie since Juno and Diary of a Teenage Wallflower. A sweet, heartfelt, and often painfully realistic depiction of moody, conflicted teens on the cusp of adulthood, Earl, like its movie-obsessed protagonists, is far from perfect and definitely flawed in spots, but what teen isn't?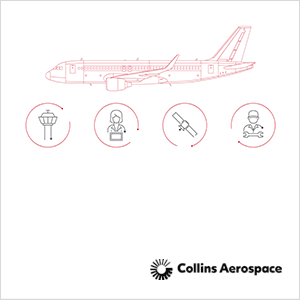 Adapted for the screen from his best-selling novel of the same name by Jesse Andrews, Earl was directed by the Emmy-nominated Alfonso Gomez-Rejon (Glee, American Horror Story) and stars Thomas Mann (Project X) as Greg and newcomer RJ Cyler in a star-making turn as Earl. A virtual love letter to movies, Earl is the story of how lifelong friends Greg and Earl turn their penchant for creating shot-for-shot home movie remakes of cinema classics into something else entirely when they cross paths with their dying classmate Rachel, played by the luminous Olivia Cook (Bates Motel). Not to be outdone by the youngsters, Earl also features veteran character actors Molly Shannon (SNL), Nick Offerman (Parks and Recreation), Jon Bernthal (The Walking Dead) and Connie Britton (Friday Night Lights, Nashville) in stellar supporting turns as the adults in the Earl universe.
Shot on location in the Pittsburgh neighborhoods of Point Breeze, Squirrel Hill, West Oakland and Braddock, Earl has an earthy, lived-in authenticity that grounds the story and its characters in a world that is at once both real and whimsically magical. Adding to that sense of wonder is the gorgeous camera work of famed Korean cinematographer Chung-hoon Chung (Oldboy) who was obviously as inspired by the masterworks of Truffaut, Bergman, Herzog, Powell & Pressburger and Scorsese as the film's heroes. In fact, half of the fun of Earl is watching for the film's sly visual hat tips to cinephile favorites like Vertigo, Mean Streets and Jules & Jim.
And though many have criticized the final third of the movie for falling prey to a slew of cancer movie clichés, personally, I could not disagree more. Anyone who has ever watched a loved one die knows that when the end comes there are no easy exits and gauzy, sun-dappled goodbyes. Especially for young, cancer-stricken teens whose deaths feel especially cruel and senseless. Gomez-Rejon's deft tonal balancing act in the film's final scenes is breathtaking and the performances he elicits from the cast here are nothing short of brilliant. If you have time for only one funny, endlessly charming indie tear-jerker on an airplane this month, make sure it's this one.
Me and Earl and the Dying Girl is currently playing on select Air Tahiti Nui, Delta, Philippine Airlines, United and Sun Country Airlines flights worldwide and can also be streamed online via Amazon Instant Video, VUDU and iTunes.