Air New Zealand is updating its unaccompanied minor processes and providing extra reassurance to parents and guardians with one of the more interesting Internet of Things (IoT) airline innovations we've seen in quite some time. An NFC-enabled wristband (which the airline is calling Airband) is scanned at key points in an unaccompanied minor's journey, and sends automatic SMS text messages to up to five nominated numbers.
It's a useful service for adults packing the kids off on flights, but the wider and future applications of this technology are even more interesting.
"We know that having your child travel on their own can be a nervous time for both children and their guardians," explains Air New Zealand general manager customer experience Carrie Hurihanganui. "While our staff have always taken great care of children travelling solo, we identified that there was an opportunity to enhance the experience for kids while at the same time giving caregivers further peace of mind and visibility of their journey."
The airline confirmed to Runway Girl Network that the system is based on the near field communication system that the airline has installed on its global network, with messages sent "on check-in at the airport to confirm registration, when boarding, when their flight has landed and they are handed over to ground staff, in transit (if the child has connecting flights), and when they are picked up by the designated pick up person".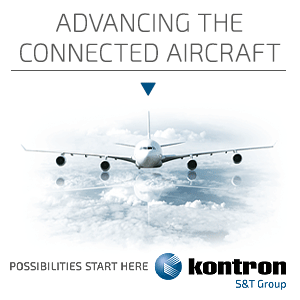 "We believe this is the first time this type of technology has been used by an airline anywhere in the world for the purpose of providing caregivers greater peace of mind when their child is travelling alone.  We have been trialling it across our network over recent months and the feedback from parents and guardians has been very positive with many welcoming the additional reassurance of knowing where in the journey their child is," customer experience exec Carrie Hurihanganui continues.
The benefits the Airband technology brings will be clear to anyone whose children, like this reporter some decades ago, travel unaccompanied minor. But there are other groups who this technology can serve. Globally, we have an aging population, many of whom remain spry and keen to travel, yet who may require assistance in larger airports or on tight connections.
Airports like London Heathrow are already utilising scanned boarding passes as a way to ensure that passengers are either on their way in good time, given chivvying messages to hurry up in order to make their flight, or sent back to their airline desks if they'd be unable to reach the gate in time.
Adjusting this technology and leveraging all the data an airline holds could help older passengers, people with disabilities, passengers with reduced mobility or other passengers with needs different to the majority.
A passenger moving more slowly, for example, could be tracked down by a staffer with an airport buggy.
Airlines could be notified automatically of the progress of a passenger who flags up in her booking that she would appreciate extra support.
Gate agents could be notified automatically when a passenger with reduced hearing or visual acuity arrives at the gate area, and could identify themselves to that passenger.
Even more widely, imagine a passenger being able to designate the person picking them up, who then receives a mobile notification in the Kiss & Ride parking lot when the passenger's final piece of luggage makes it onto the belt.
Currently, passengers meeting family, friends or business contacts from flights have a limited number of notification options, mostly from third party services like FlightAware, and usually simply around aircraft movements. We are in the age of wearable tech like the Apple Watch, where mobile notifications are a part of more and more people's lives. 
Figuring out how the backend technology behind Airband and the increasing amount of RFID-enabled points within the journey — in the context of the privacy tradeoffs that they generate — can improve the passenger experience is a challenge to all airlines.