Having laid out its plan to offer hybrid ATG/S-band inflight connectivity service in Europe in partnership with Deutsche Telekom – and boasting Lufthansa as its trial launch customer – Inmarsat is making no secret about its interest in carving out a similar presence in the United States and other regions of the world.
"I think the market is maturing [in the US]. If Gogo can charge $30 a session for a 2G service, then probably the time is now to move onto the next iteration. There are a lot of considerations that go into these next steps, but we're certainly intending to a be a player; yes ATG in the North America market interests us as it does elsewhere," Inmarsat Aviation president Leo Mondale told RGN after the company announced its exclusive agreement with Deutsche Telekom that will see the latter provide the 300-tower LTE ground infrastructure to support the S-band/ATG offering in Europe, dubbed the European Aviation Network. The claim that Gogo's service is 2G could be seen as inflammatory; Gogo ATG is 3G, and ATG-4 is akin to 3.5G, but the point is clear.
London-based Inmarsat has signaled interest in seeing the US Federal Communications Commission authorize ATG mobile broadband service on a secondary license basis in the 14.0-14.5 GHz band (within the Ku band primarily used for satcom). It's unclear if Inmarsat would bid directly or indirectly, partner with a bidder or pursue another route entirely should the FCC proceed with an auction of ATG licenses. But the firm could certainly follow a similar model as in Europe. Reiterating that Inmarsat is deeply interested in having an ATG footprint in the US, Mondale said last week at the APEX Expo, "Oh yes, absolutely."
When a satellite operator like Inmarsat is clearly eager to be involved in ATG-based connectivity on both sides of the pond, it's hard to dispute that offering ATG over landmasses comes with certain advantages, both in terms of the weight of the necessary hardware and the cost of the service. "I don't think there is any change in our position on that. We've always said it, and we believe in that," said Anand Chari, CTO of Gogo, which operates the only dedicated ATG network currently available for commercial aviation in the US.
Inmarsat's decision to create a European Aviation Network provides further evidence of the benefits of ATG-supported inflight connectivity, though with 2,500 aircraft fitted with ATG and ATG-4 solutions, "we didn't need any other data point", Chari told RGN at the Expo. "We have seen it for over the last six years [in the US]. So certainly, with the right amount of spectrum, sufficient spectrum, ATG economics beat satellite economics."
But what Inmarsat has – and what Gogo is now somewhat deficient in (with just a 4 Mhz slice in the 850MHz band allocated to ATG) – is spectrum. The FCC has not yet issued a Report and Order for the aforementioned 14G auction. Inmarsat's Mondale says the firm gets "divergent opinions" on whether or not it will proceed, noting that the workings in Washington are unpredictable right now and the election could make it even more unpredictable. Gogo's Chari is optimistic. "All indications are it is likely to happen," he says. Gogo is in the early stage of its R&D for the nextgen ATG system, and will announce its hardware partners "once it becomes a reality".
"With a lot of spectrum, the ATG benefits are clear," adds Chari, stressing, however, that "it's a global aviation industry and you've got to look at the global fleet. If 20% of the time a particular fleet type or tail is going to do overwater routes, I don't think any airline is willing to say, 'I don't need connectivity those 20% of the time.' It's no different than you or I – if someone sells us a cellphone but says it won't work on a mountaintop or it won't work on beaches, I don't think we will accept that anymore. So to that extent, you've got to look at it fleet by fleet, airline by airline and say, what is the appropriate solution?"
That's certainly part of Delta Air Lines' rationale for selecting Gogo's nextgen 2Ku satellite solution for over 250 aircraft operating in its domestic fleet, and why American Airlines is studying whether to take a similar approach as Delta. Being able to offer applications like IPTV – which 2Ku will support "better than any solution", suggests Chari – is also a big consideration for airlines.
Meanwhile, the creation of the European Aviation Network gives Deutsche Telekom a foray into a market that has long been of interest to the German firm. "Deutsche Telekom has been looking at the market for a long time. They were part of an attempt a couple years ago to put a European team together and we came with some of the missing pieces to that. I think what they see is the convergence of all the user environments of mobile, wifi and fixed. They have a holistic view of where they should be serving their customers," says Mondale.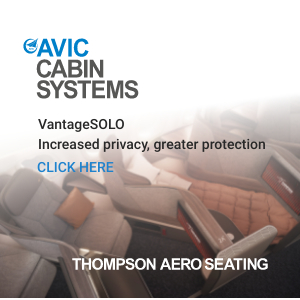 The Inmarsat executive notes that the mobile business and wifi is seeing a convergence of sorts right now. "For example, Hotspot 2, sim authentication for wifi logon – there is already quite a lot of it going on. A lot of the US carriers are offloading traffic to their own wifi networks … so I think that that distinction [mobile/wifi] is fading pretty quickly and basically the guiding principle is ease of access so in a lot of cases, we can get past the username and password requirement through a variety of means. There is a lot of capability in the network …. [access by] frequent flyer number, for example. It's kind of like what AT&T was trying to do [in the US]. The market today includes a range of automatic and simplified two-step access processes and what we're fielding is an infrastructure designed to accommodate both today's access approaches and tomorrow's."
The essence of Inmarsat's contract with Lufthansa – which covers the equipage of narrowbody aircraft with Inmarsat's Global Xpress Ka-band satellite-based connectivity service and a trial of the hybrid with intent to cut over to the latter on some aircraft if/when successful – "is we'll get broadband to your passengers in a way that meets your ground-based expectations; we guarantee we can do it this way … We gave [Lufthansa] a commitment to deliver what they want to their passenger, and how we do it. We've gone into great depth into how," says Mondale. "What we have is also an upgrade path, and we showed them what we have in mind on infrastructure, cabin network, ground segment, and that is where being able to benefit from a mobile network operator on a very large scale is a key asset."
The upgrade path would also likely see Lufthansa install GX initially on some birds, and later add the hybrid solution alongside GX where it makes sense. "Go look at where Lufthansa flies," urges Carl Esposito, VP of marketing and product management at Honeywell Aerospace, which is providing the terminal units for GX. "They fly over water, they fly to Northern Africa, Eastern Europe; they fly over water masses so even though they might be narrowbody aircraft, they fly in lots of places where ATG won't cover. And so GX has an overlay for that to compliment it; it's the perfect solution. And GX is here now. So customers don't want to wait until 2017 and 2018, whenever the ATG system is going to roll out; they want it now." So it would make sense for certain narrowbodies to roam into the LTE network when possible and then switch to GX.
Lufthansa clearly didn't make its decision lightly, hemming and hawing as it did for months about connectivity for its short- and medium-haul fleet. "It has been a very thorough process and pretty hotly competitive," admits Mondale. "I know they are a very tough customer." The successful launch of the third GX satellite was important from a credibility standpoint, however. "Any time you're selling a service based on deployment events that still haven't happened yet you've got a significant challenge, so clearly airlines give much more credit to satellite assets in space than on paper." While the recent successful launch of the third GX satellite to round out the constellation certainly helped, "it wasn't critical" to brokering the overall arrangement, which sees Lufthansa's units – Technik and Systems – playing important roles in the rollout, says Mondale.
Even though Lufthansa offers Panasonic Avionics' Ku-band satellite supported connectivity on its longhaul aircraft, and a T-Mobile interface, "we're planning to differentiate dramatically on longhaul", he adds. And in any case, he suggests unflinchingly, Panasonic's win all those years ago was more about a lack of options. "Somebody needed to pick up the canceled Connexion by Boeing service and there was one player in the market offering to do that, and at the time they got exclusive on the Lufthansa longhaul fleet, but we certainly intend to demonstrate that you can do a lot better." RGN recalls, however, that Lufthansa received multiple bids to replace Connexion.
Will Inmarsat seek to convince Lufthansa to ditch Panasonic in favor of GX, perhaps for new, on-order longhaul aircraft? "We're not asking them to do anything like that today; what we've agreed is to show them what we can do. We intend to demonstrate by deeds more than by claims," says Mondale.
There is some chatter in the industry that Inmarsat may have dropped its pants to win this deal (following, as it were, a long litany of pants-dropping in the industry), and indeed that the firm had to show it was using its S-band spectrum allocation or else risk losing it. "There are poor losers out there. Sorry but you just don't know what you're talking about. We made the commitment to the satellite a long time ago; that was a multi-hundred million dollar investment that got us committed, and it was in no way conditional or counting on Lufthansa at that point or Deutsche Telekom at that point. We were going to go it on our own to deploy, but it wasn't until now that we were certain that a partnership approach made more sense," says Mondale.
"Having committed a couple hundred million to the satellite component, we couldn't sit on our hands and say, 'what do we do, do we want that asset sitting there?' That was the thing that allowed us to hit European milestones that we have, and that's independent of what we announced [with Lufthansa]."
The firm appears prepared to spend its way into a dominant position, be it Europe or elsewhere. "We can afford to invest 1.6 billion on GX and several hundred million on the European Aviation Network and look to go beyond that if we can capture enough of this open market. There is tons of airline interest; it's just getting stronger."