Stability and consistency have been at the top of the priority list for the integration of US Airways and American Airlines. Following the successful reservations system integration earlier this month the new American is now ready to shake things up. During this morning's earnings conference call, company president Scott Kirby identified fares and amenities as major areas in which travelers should expect to see changes; the new fare products will launch in 2016.
We are going to go to a product that has different attributes. If you buy a fare matching ULCC [ultra low-cost carrier] you'll get different benefits.
On the fares front the magic word being used by management is "disaggregated". This is the way American is describing its plans to offer fares with different levels of amenities and benefits based on what passengers are paying. It is similar to the "Basic Economy" fares Delta offers, at least in concept. But in reality we do not know just what bits will be included as Kirby declined to offer more insight on that front during the call. He did, however, mention things like baggage and frequent flier credit as part of the conversation.
The new disaggregated fares are aimed at addressing competition from ULCCs Spirit and Frontier. In a disclosure that was somewhat more open and blunt than usual for airline executives Kirby stated that 87% of the unique travelers annually on American – representing 50% of the revenue – are one-and-done customers. These are customers who buy based on commodity factors (price first, schedule much later and other benefits much, much later after that). And they're hard to cater outside of cutting fares. Later in the call Kirby suggested that the competitive landscape for those 87% of travelers has changed significantly since the carrier entered bankruptcy.
In the past Delta and United were the airline's main competition; today the Dallas market sees Spirit with a 20% market share in the 25 markets in which it competes non-stop against American and Southwest. American and United are the largest carriers at Chicago O'Hare but Kirby sees Spirit as the next largest carrier in terms of competition. American sees 28% of its domestic available seat miles (ASMs) as overlapping directly with Spirit-operated routes and 11% with Frontier. Roughly 85% of American's domestic markets are "directly or indirectly affected by LCC competition". With that large an influence from the outside the pressure to compete on price is very real.
"87% of the people who have flown @American in the past year flew only 1x. Represent over 50% of the revenue." Travel is a commodity. #PaxEx

— Seth Miller (@WandrMe) October 23, 2015
And yet offering up differentiated services and benefits on board based on price is a risky move for airlines. Loyal customers may feel disenfranchised by the idea that they have to pay more for the "normal" benefits; it is not the customers' fault that the carrier offers the lower fares.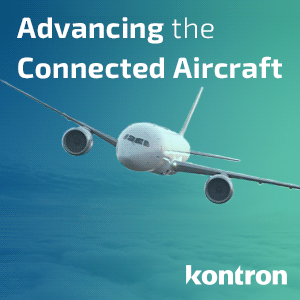 Delta has already seen some publicity push-back from its Basic Fares offering, though financially it appears that the split fare products are generating higher revenues for the company as some customers will pay for the additional amenities.
American has seen significant growth in sales of its bundled products, especially through its Direct Connect sales arrangements which bypass the GDS platforms. Integration of Sabre into some of the products is on the horizon and additional ancillary sales opportunities are coming.
The process of splitting the fares out and offering amenities based on fare is much more about marketing than technology at this point. And that's both good and bad news. It is definitely coming soon and customers will either love or hate it, depending on travel and purchase patterns.