Every few years a teen comedy comes around that studio marketing types breathlessly tout as the heir apparent to the classic John Hughes teen comedies of old. But for every game-changer like Heathers, Clueless, Easy A and Mean Girls there are at least half a dozen hollow, Hughes-ian knock-offs (She's All That, Jawbreaker, Can't Hardly Wait) that are so lame that they threaten to give the genre itself a worse name than it already has. Simply put, good teen comedies are harder to come by than pilfered booze on prom night.
So when a great teen comedy bubbles up through the maze of bloated comic book epics and YA adaptations that have become the industry's stock in trade these days, it is something to be cherished and celebrated. The sweet, sassy and, to borrow a line from the film, "crazy-amazing," teen comedy The DUFF is just such a film.
Based on Kody Keplinger's 2010 novel of the same name, The DUFF is the story of the chaos that ensues when smart, seemingly-self-assured high school senior Bianca (played by a pitch-perfect Mae Whitman) learns that she has been labeled the DUFF: Designated Ugly Fat Friend, of her group by several of her peers. And while being called ugly and fat in a teen comedy isn't anything new under the sun, the film's wry assertion that DUFFs – which serve as the accessible "gatekeepers" to their prettier, more popular friends – exist everywhere, in every walk of life, age, sex and peer group, is unfortunately, spot on.
Of course, DUFFdom is all relative, but, who among us hasn't felt like the DUFF of their peer group at one point or another? Hell, even pretty girls can be DUFFs under the right circumstances. It all boils down to who you're standing next to when judgement comes calling. And for poor Bianca the time is now.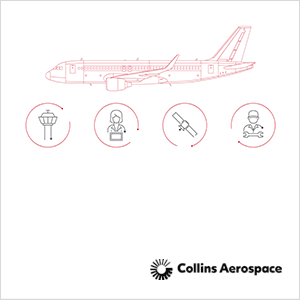 Funny and totally relatable The DUFF is the teen comedy you'll wish you saw before you made an ass of yourself trying to fit in in high school. Directed by Ari Sandel, who took home an Oscar in 2007 for his short film West Bank Story (a musical-comedy set in the world of competing falafel vendors on the West Bank) from a killer script by Josh A. Cagan, The DUFF has a lithe, giddy appeal that is positively infectious.
Key in achieving all of this teen comedy awesomeness is Sandel's savvy pairing of fresh-faced newcomers like Robbie Amell (TV's The Tomorrow People) and Bella Thorne (Blended) with comedy heavyweights like Allison Janney (Juno) and The Hangover's Ken Jeong. And though the entire ensemble is amazing, it's Whitman's rousing, soulful performance as an embattled teen finally coming into her own, despite the haters, that elevates The DUFF into the realm of John Hughes-ian greatness.
Like much of Hughes' later output, The DUFF isn't perfect and it drags a bit in the middle, but the payoff at the end is definitely worth the wait. Even those who have never felt like a DUFF or fashioned their own rebel prom dress all Molly Ringwald style from a flannel shirt will be able to relate to this warm, winsome teen comedy for the internet age.
Currently playing on select EVA Air, Air Canada, Virgin Atlantic and American flights worldwide, The DUFF is also available via streaming at Google Play, the PS Store, Amazon Instant Video and iTunes.