After a devastating explosion at Zodiac Aerospace's Newport, Washington facility the company has set up a crisis management team on site, and begun assessing the impact on its deliverables to airlines and airframers.
"The assessment of the consequences of this explosion is underway," Zodiac confirms in a statement, noting that a further update will follow. Zodiac is a major supplier to the aerospace industry, building everything from overhead bins, lavatories and galleys to economy- and premium-class seats.
Five employees were injured last night during the explosion at the Zodiac Aerospace Composite and Engineered Materials facility in Newport. Reports suggest that chemicals exploded, and images show substantial damage to the plant. But Zodiac says the cause of the explosion is still not known "and will be investigated both internally as well as with local and government officials. Zodiac Aerospace will fully support the enquiry."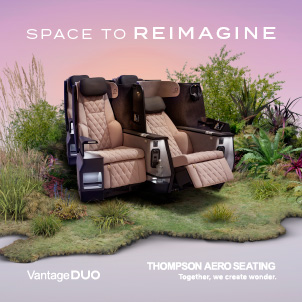 It notes, "Our first thoughts go to our five colleagues who have been injured in the accident and to all the personnel and families of our employees in Newport. The local management team is in contact with the families of our injured colleagues and their families, closely monitoring their conditions. Zodiac Aerospace has set a crisis/counselling team on site, dedicated to provide support to our employees in Newport."
Over the last year Zodiac has encountered difficulty in producing seats on time, including premium seats for the Boeing 787 program, which resulted in delayed deliveries of the twinjet to American Airlines. Its production backlog stood in the thousands of aircraft seats as of April, but the company has been working hard to get back on track.
It's unclear what impact the explosion will have on Zodiac's aircraft interiors deliverables, but Airbus and Boeing are already assessing the supply chain disruption, according to the Wall Street Journal.