Lufthansa says a satellite-based connectivity solution is back under consideration for its short-haul fleet. The company, which previously told RGN a terrestrial-supported connectivity solution (the Inmarsat ATG/S-band offering) had been "planned and decided" for its narrowbodies – now says the coin is still flipping, and it could still favour a satellite offering.
Responding to a question from RGN at the recent Star Alliance meeting in Warsaw, Lufthansa Group CEO Carsten Spohr said Lufthansa has not finalized a decision on the technology – or even which provider to use – but is in the process of concluding negotiations. "I think we're a few weeks away from a decision," he said.
Implementation will be quick, with Spohr expecting a 1Q 2016 rollout on the Lufthansa brand, and other full-service – but not low-cost – Group brands to follow. "We start on the Lufthansa brand but I think in the end this kind of product is something everyone expects from the premium brands, so that would include Swiss and Austrian and we would introduce it there at a later stage," he said.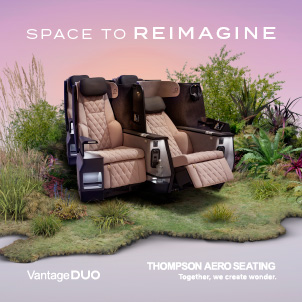 Lufthansa offers Panasonic Avionics' Ku-band connectivity across its long-haul fleet, though a Panasonic win for the short-haul fleet is not necessarily a given. A ViaSat consortium bid on this work as well, offering high-capacity regional Ka. ViaSat is enjoying some momentum right now, after winning a deal to fit 10 Virgin America A320s with a new hybrid Ka/Ku connectivity solution. Naturally, Lufthansa also received bids involving Inmarsat's Global Xpress Ka connectivity.
"Competitors have very slow Internet sometimes but the way Lufthansa does it, we are going to be the market leader," assured the Lufthansa Group CEO.
Spohr expects suppliers to be attracted to the fact that Lufthansa Group intends to be the first legacy carrier (indeed, the first crop of legacies) to roll-out connectivity in Europe. "Whoever has us has first mover advantage." In exchange, Spohr is looking for flexibility on costs.
He sees connectivity as "an upgrade the customer pays overall". Alternatively, he says, suppliers will have to "look at business models together… so we don't have initial cost on the Lufthansa balance sheet," a statement that recalls early connectivity deals in the US where providers covered costs.
The end offering must conform to Spohr's bold statement that, "We never do anything at a loss."