At the end of 2014, JetBlue finally succumbed to the bullying of Wall Street, and announced it would add a fare class that did not include free checked bags. Loyal JetBlue passengers were nervous, and had good reason to be. After all, analysts had criticized the New York-based airline for being too passenger-centric, and management had finally caved on bag fees.
Last week we finally got a glimpse of the carrier's product bundles for economy class. It turns out that JetBlue is providing what some frequent travelers see as a good, solid value proposition.
JetBlue now offers three product bundles on every flight – Blue, Blue Plus and Blue Flex – in addition to its premium Mint product complete with flat-bed seats on selected routes.
Blue Flex is JetBlue's fully flexible but non-refundable product with no change fees; it includes two checked bags, and eight TrueBlue points per dollar spent, if booked online.
Blue Plus includes one checked bag and seven TrueBlue points per dollar.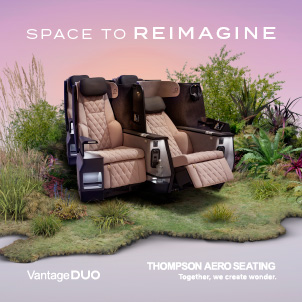 The new Blue baseline offering earns six TrueBlue points. Even More Space seats, which offer extra legroom, are not included with any base fare. And the new bag fee is $20 if purchased online ahead of time, or $25 at the airport.
The big news is that the price differential between Blue and Blue Plus tickets is generally only $15. JetBlue has made it a better value to purchase a ticket that includes a checked bag than it is to pay a bag fee, even in advance. In addition, buying a Blue Plus fare earns more TrueBlue points than the base fare, for marginally more money.
In comparison, Delta and United don't have fares that include a checked bag, nor do they let passengers purchase checked baggage ahead of time for a reduced fee. American does offer fares with checked bag included, but the premium is more than the cost of a checked bag, although it does include group one boarding.
It should be noted that fare searches through global distribution systems return the Blue base fare. In order to get the best value, passengers must search for and purchase their tickets on JetBlue.com.
"JetBlue did an excellent job in its approach to implementing bag fees," suggests travel analyst Henry Harteveldt. "JetBlue provides passengers with an ample selection of choices, including 'a la carte' bag fees and two product bundles that include one or more checked bags. No other US airline that charges for checked bags offers anything like this.
"What's also nice is that the 'Blue Plus' product bundle costs less than the stand-alone charge for one checked bag. Two more plusses in JetBlue's column are the airline's lower checked bag fee for 'self-service' (online or kiosk payment) and its decision to lower the 'a la carte' fee for a second checked bag from $50 to $35."
Harteveldt notes that the airline's attention to detail didn't stop with its fee and product structure. "On its website, JetBlue presents its various products – Blue basic, Blue Plus, Blue Flex and, where offered, Mint, using a 'step up' design. This small, subtle, but noticeable design provides a helpful visual cue to the traveler that each product beyond the basic product is more inclusive – and, admittedly, more expensive. Everything reflects a strategy that was carefully considered and well executed, with an eye on helping the traveler, not punishing them," he says.
JetBlue got to where it is by focusing on its passengers, and management has shown that those who lost faith in the airline had nothing to worry about. Under this new fare structure, the fees are there, but no one should ever pay a checked bag fee on JetBlue.
Featured image credited to Jason Rabinowitz