In a huge shakeup of its transcontinental routes to California from New York, United is abandoning New York's John F Kennedy Airport this October and moving its United p.s. premium transcontinental services to Newark, across the Hudson in New Jersey on the other side of the New York conurbation. Only American, Delta and JetBlue will offer fully flat beds in business class to Los Angeles and San Francisco from JFK after United leaves.
The story, broken by Edward Russell in Flightglobal, will be a huge disappointment for frequent travellers for whom Newark is, frankly, a schlep. Yet United, Russell reveals, has been losing money on p.s. for the last seven years, and it would seem the airline expects extra connectivity over its main east coast hub to tip the scales of profitability.
The big winners are obviously Newark flyers, who will see all flights from EWR to either LAX or SFO on internationally configured Boeing 757-200 aircraft with B/E Diamond fully flat beds up front. That's an impressive change from the numerous aircraft types currently on those flights, which range from 737s to 757s and A320 family aircraft. The change is possible thanks to the arrival of 757s displaced from transatlantic services when United upgauges those flights to Boeing 767-300ER widebodies it recently announced it would be keeping.
In terms of transcon connectivity, however, United would be cross-offering Gogo ATG-4 on the former p.s. birds and Panasonic Avionics Ku-band satellite services on the ex-international 757s. Passengers who prefer one or the other will need to check their flights carefully, with the seatmaps probably the easiest way since the p.s. aircraft have 28 business class seats while the others have 16.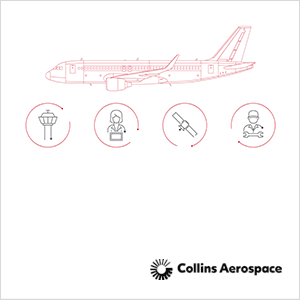 But what's really interesting is the impact on JFK's Terminal 7 and the British Airways operation there. Without United's 757s, there will be no domestic flights operating into this terminal, which will allow space to be opened up for international services.
One can only hope that the immigration and customs area, which feel even older than the 45-year-old terminal and already creak under the seams when more than one widebody arrives, receive some attention and extra space.
Moreover, the two southeasternmost gates could be combined to finally make provision for British Airways' Airbus A380 operations, which have as yet not served New York since Terminal 7 has no place where they can park safely, given that it backs onto the JFK Expressway to the west, an active taxiway to the north, and the domestic gates currently used by United are to the east.
Allowing those two gates to be combined would be an ideal opportunity to bring the British Airways A380 to the airline's largest international outstation, though provision for separate use of the gates by non-A380 aircraft would of course also be sensible.
The move will hopefully also squash the ridiculous idea of expanding US customs preclearance at British Airways' Terminal 5 in Heathrow. A greater boondoggle for DHS agents and managers (posted to desirable overseas preclearance locations at enormous expense) with less impact on national security hasn't been suggested since the TSA was created. Without domestic arrival facilities for United, and with the exception of a slot-keeping Air Canada flight on a risibly small regional jet that could easily be rehomed at JFK, there'd be no domestic facilities where precleared flights would arrive. Thank goodness.