How can connectivity bring about change to inflight entertainment? It's all about data and for OAG, a market leader in flight schedules and related analytics, moving some of that data onto the aircraft just makes sense.
That's the story Mike Benjamin told during a discussion at this year's IATA Annual General Meeting in Miami. Benjamin's background is in FlightView, a traditionally static flight information and tracking solution that was acquired by OAG in January. One of FlightView's biggest innovations in recent months entailed making its information more dynamic by adding a live view of real-time flight information, which is particularly useful for connecting passengers.
"If the passenger has a connecting flight, they are aware of possible weather or air traffic related delays before touching down. This knowledge can alleviate the shock and stress caused by receiving this vital information after deplaning. With proper notification, passengers are less frustrated and better equipped to deal with the setback," according to FlightView.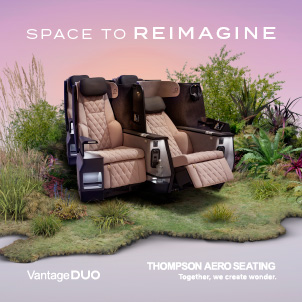 Benjamin, who serves as CEO of FlightView, describes the new functionality as "a very tangible, make your day of travel better thing" and it is, but naturally it requires the passenger to have access to an inflight Internet connection or an airline connectivity portal that offers the service free-of-charge.
OAG has plenty more in the way of ideas, and they involve inflight entertainment systems.
Says Benjamin: "Inflight entertainment is 'in-flight' because you're stuck in the chair but the entertainment itself is just regular entertainment. You might as well be on your couch. How can that entertainment be about your trip, about the travel experience, about where you're going?"
Whether it is integrating real-time flight information or providing details about a particular landmark on the ground (location-driven geotainment), there is an opportunity to provide personalized details about a trip and a different sort of view on travel via the IFE, notes Benjamin.
Some airlines, like Virgin Atlantic, have taken a step in this direction by adopting feature-rich moving maps for their seatback IFE. And certain carriers have long offered "connected" IFE insofar as they use connectivity – even ACARS! – to bring fresh news and sports headlines to the screens (Emirates immediately springs to mind).
But Benjamin seemingly wants to go a step further, and ensure onboard entertainment is keyed to the passenger, the flight and the trip as a whole – to expose "things about where you are and what's going on", and to use a thread of connectivity to ensure the real-time information is detailed and relevant. Yes, certain information could be cached on board but a fully cached offering would result in an outdated, incomplete version the moment it is compiled.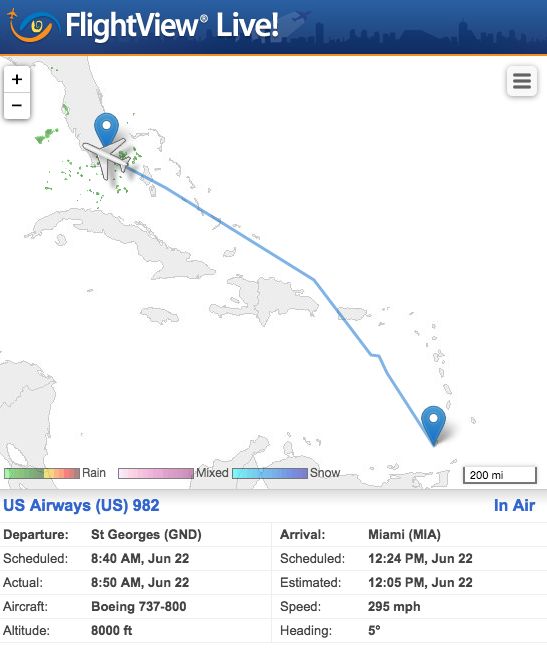 Fortunately, bandwidth demands aren't massive for this sort of thing. And the ability to support inflight data requests in an affordable manner is growing rapidly across the industry. 
Everyone's reason for flying is different. Adding a bit of interactive engagement to traditionally static collections of data will help carriers to better meet passengers' needs, and consequently, improve the passenger experience.