BEIJING: China is expected to end a ban that currently prohibits the use of mobile phones in-flight even in airplane mode with cellular services disabled. The change could usher in broader deployment of inflight connectivity and wireless entertainment as well as give airlines the opportunity to explore greater ancillary revenue streams.
The global regulatory environment has generally shifted to allow the use of portable electronic devices (PEDs) during all phases of flight, including takeoff and landing. China has been a holdout, permitting laptops, tablets and other PEDs to be used in-flight but not mobile phones, a policy that falls under regulation CCAR121.
Participants at the recent Jelladin China IFEC 2015 summit said they expect regulator CAAC to revise CCAR121 in late 2015 or early 2016. They caution, however, that initially mobile phone usage may be permitted only in airplane mode, with subsequent revisions permitting cellular functions and then gate-to-gate usage. Airlines may need to be the ones to verify and test what devices are appropriate for use.
The origins of China banning mobile phones in airplane mode were discussed in hushed tones at the summit. "In China it's unique. All we can say is it's complicated," China Satcom deputy director Yong Chai told attendees.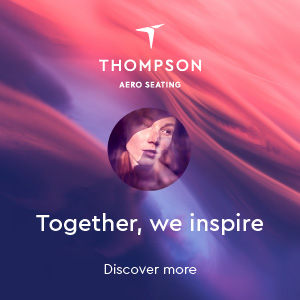 It is understood the concern is with the Chinese market's proliferation of phone models, including knock-offs and counterfeits, that may be low quality and could pose a danger to aircraft systems, unlike the more tried and tested iPhones and Samsung Galaxys . "We cannot guarantee if devices are high quality," Chai said.
Not all speakers were upbeat about the prognosis for near-term change on the mobile front. "Many regulations in China aren't easy to change," secretary general Satcom Branch of China Institute of Communications Qianli Yang warned.
The simple ability to use mobile phones in airplane mode could bring fresh interest in wireless IFE.
Lufthansa Systems SVP BoardConnect Norbet Müller said mobiles account for approximately half of devices that access its wireless streaming platform. "Smartphone usage is critical," Müller said. "In China we simply lose them."
Excluding long-haul widebodies, most aircraft in China do not have in-seat televisions. With approximately 2,000 narrowbodies in China, there is a large market, but not necessarily for foreign suppliers; Gogo had trial equipment in China reverse engineered.
A later regulatory evolution to permit gate-to-gate wireless streaming would further help the business case since domestic flights tend to be short and gate-to-gate usage would significantly increase the amount of time passengers could use the system. Gate-to-gate streaming could also help Chinese airlines curry favour with passengers: Virgin Australia found that after installing BoardConnect its passengers were more satisfied overall – especially during delays, which are present in the Chinese market. "People complain less," Müller said.
But China Satcom's Chai questioned if the opposite could emerge. "If we allow using mobile phones, some Chinese passengers will have aggressive behavior onboard."
Regulatory approvals governing inflight connectivity, meanwhile, benefit local Chinese airlines – some of which already have Panasonic and Global Eagle Entertainment equipment installed – as well as foreign carriers flying into and over China. Airlines like Cathay Pacific have cited the coverage whitespot over China as a reason not to rush into inflight connectivity equipage, and United passengers bemoan the lack of service when aircraft are in Chinese airspace. 
But as reported by RGN, change is also afoot on that front, pending final formalities. "It is a work in progress, we don't have it yet today," Panasonic manager of Global Communications Services Mark Richman said of Chinese approval for connectivity. "We have test equipment running, a proof of concept, [but] we know it's on the horizon," he told attendees of the recent Airline Passenger Experience Association (APEX) Technology Conference in Universal City, California.