LE BOURGET: Metaphors can be hard to translate across languages. And so, as I stood in one of the chalets at the Paris Air Show this week speaking with a vendor about inflight connectivity systems, one such comment gave me pause.
"It is like selling bread."
I've never been in the bakery business so I'm sure I was bound to get the meaning wrong but my initial thought entailed visions of empty store shelves and long lines in hopes of getting something. After all, the deployment of inflight connectivity has been a process beset by delays and challenges, a market where customers are demanding far more than any vendor can realistically deliver. Which made we quite confused given that this vendor seemed pretty happy with the comments and very bullish on the market. Why would he be so happy if he couldn't deliver what his customers wanted?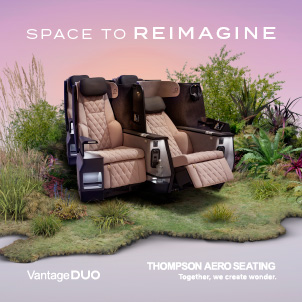 It turns out that, as expected, my understanding of that metaphor was completely wrong. Apparently the saying is French and comes from the idea that every meal in France has bread so that the Boulanger rarely has trouble selling its product. Simply open up shop and let the customers beat a path to your door. And that's exactly what this vendor is observing on the connectivity front.
Sales have never been easier.
In many ways this is good news across the industry. This vendor was mostly talking about business jet services (his specific market) and how satellite connectivity there is growing leaps and bounds, but there is obviously now similar momentum in the commercial airline space.
Recent deals like Gogo's win of a huge 2Ku install from GOL – plus Airbus' selection of aircraft interiors giant Zodiac Aerospace's Zii unit to be "lead supplier" in managing Inmarsat Global Xpress Ka connectivity integration for the A320, A330 and A380 – show just how in demand the high-speed services are in the space.