As the Regional Airline Association holds its annual conference this week, there is a single overriding concern that continues to vex the industry and will loom over all discussions in Cleveland, according to RAA chair Linda Markham.
"Pilot shortage, pilot shortage, and pilot shortage," Markham tells RGN. "That is the main topic – it is on everyone's mind. Everyone is discussing it. It's impacting all carriers large and small."
This conference marks the 40th anniversary of the group representing the regional airlines, which account for 13,000 daily flights and more than 50 percent of all US commercial flights. Some 160 million passengers fly annually on regional airlines, which operate in partnership with mainline carriers serving 631 communities.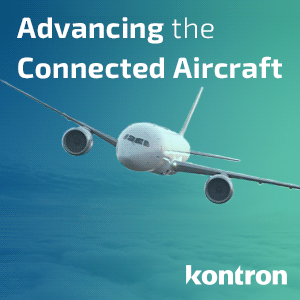 Markham, who is also president of Hyannis, Massachusetts-based Cape Air, says the crisis can be traced to the two-year old FAA rule that requires first officers to hold an Airline Transport Pilot (ATP) certificate, requiring 1,500 hours total time as a pilot. Previously, first officers were required to have only a commercial pilot certificate, which requires 250 hours of flight time. First officers must also have an aircraft type rating, which involves additional training and testing specific to the airplanes they fly.
The new regulation stems in part from the tragic crash of Colgan Air 3407 in February 2009, and addresses a Congressional mandate in the 'Airline Safety and Federal Aviation Administration Extension Act of 2010' to ensure that both pilots and co-pilots receive the ATP certification. "We owe it to the traveling public to have only the most qualified and best trained pilots," Transportation Secretary Anthony Foxx said when he announced the changes.
However, the increased number of flight hours plus the high cost of flight school has sent the regional carriers scrambling to fill cockpits. Coupled with low starting pay at regionals, these factors have dimmed the dreams of many would-be pilots.
"A lot of smart people are working on this issue," says Markham in reference to ongoing meetings with FAA officials. "It's not just affecting some small airlines. I'm hearing it's already affecting major carriers."
Regional airlines are looking at "creative solutions" for the problem, which Markham says will likely take several years to fix. One idea under discussion is the possibility of trading out academic achievement or specific kinds of training for portions of the 1,500 hours required.
At any given time, the FAA has numerous petitions for exemptions from a wide variety of regulatory matters, but the FAA has limited resources.
"We need to work together," says Markham. "Instead of airlines filing single petitions, we need to work for a solution for all of the airlines."
The competition for pilot candidates is robust. "We are cannibalizing others. Everyone is offering something unique and different – incentives, signing bonuses," she says.
Cape Air got ahead of the curve in 2007 with its innovative Gateway Program. New hires at Cape Air are given the chance to gain flight experience at the regional, and land an interview with JetBlue after two years of flying.
Traditionally, regional airlines have a high attrition rate, as pilots frequently sign on with an eye towards eventually flying for a major carrier. The Cape Air program serves as a recruiting tool as well as a way to fill the cockpit, Markham says.
Markham, the first woman to serve as RAA chairman, began her term last fall upon the resignation of former chairman Brad Holt. At this year's conference, she will moderate a panel of past RAA presidents.
"First and foremost, the support of the executive committee and the board has been most rewarding," she says. "I love working with the organization."