JetBlue's recent announcement that it has reached a sponsorship agreement with Amazon Prime to ensure its free tier of inflight 'Fly-Fi' Internet remains free, and that Amazon Prime members can enjoy the content benefits of their membership in-flight at no additional charge, begs all sorts of questions about what is to become of JetBlue's paid tier of Fly-Fi, dubbed Fly-Fi Plus, which – as it turns out – is still grappling with an identity crisis.
In an interview with RGN, JetBlue VP brand and product development Jamie Perry confirmed that the carrier still plans to offer a paid tier of service when Fly-Fi comes out of beta testing this fall. Why? Because a small but important group of passengers – fewer than 10% – want to access their VPN accounts and "a specific subset of activities which the platform can support but the economics are expensive, so we feel customers should contribute to the costs", says Perry, adding, "VPN is currently supported in the paid product not the free one."
Key quote:
"Yes, we will still offer paid. We're now working internally on what to do with it. There are a group of activities that are broadband intensive, that are really only used by a subset of customers, and I'm talking about VPN users and such, and we're working now on pulling together some more targeted descriptions of the paid product. So if you want to do VPN you need to use this product; it can't be done on free. Part of the challenge is, because we haven't told people what it's for, they assume [the paid service is] faster, but speeds are the same. It's how we manage the traffic in those two different products. So what's going to happen is later this year, when we come out of beta probably in 3Q, we'll do the True Blue overlay [allowing passengers to earn points for spend] which we've talked about for a while, and we'll bring Amazon Prime live.
"The free product should cover 90 plus percent of what customers want to do, and the vast majority should be fine with the free product, but there is a small subset of specific needs …. [where] data consumption is higher than the average customer, and they'll be steered into the paid product. I don't know if $9/hour is right. It feels and sounds expensive, but the whole part of the paid product is we need to cover costs. I'd like to get to a point of having a fixed price but we're still working through the economics of what that will look like. I doubt it will stay there [at $9/hr].".
This helps to explain why some JetBlue customers are presently confused about the difference between the free and paid tiers of Fly-Fi. RGN recently received the following question from a JetBlue frequent flyer:
"Why does JetBlue throttle the upload speed on Fly-Fi so terribly? It is definitely not out of beta yet either. On my first flight the download speed for Fly-Fi Plus ($9/hour) was similar to if not worse than the free Fly-Fi (around 3 Mbps) so I got a refund. On my second flight the download speed was much better for FlyFi Plus (15-20 Mbps down) vs free (3-10 Mbps down), but the upload speed never gets above 0.25-1 Mbps. It is clearly being throttled because initially the upload speed jumps to 20 Mbps before being dragged back to 0.25-1 Mbps. This makes VPN access unusable since it sputters due to the slow upload speed."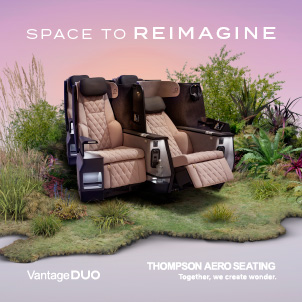 Connectivity providers rarely boast about upload speeds and throttling is par for the course across the inflight connectivity industry. But JetBlue clearly needs to ensure paid users can access VPN consistently, and be explicit in explaining the difference between the free tier and Fly-Fi Plus – most especially when its press releases about free services don't spell it out.
That press release "was more a statement to those on the Wall Street side – we said we'd monetize this directly, and [cover our] costs", says Perry.
"When we were originally starting out with Fly-Fi Plus, we didn't know what we didn't know. No customer had used the system, and we didn't understand how they'd use it and how data intensive that would be. One priority of our beta test period was to get a better handle on what customers are going to do," he adds. "So you can stream Amazon Prime through the free product. You can stream other [services] but it's something we're not promoting or stand behind. We'll stand behind that [commitment to support Amazon Prime streaming] and promote it, but there will probably be other streams [that can be accessed as well]."
Sounds like very good news for Netflix and HBO Go users, as well as Wall Street. But will the latter ultimately demand more than cost coverage, and seek true revenue gains from the fastest Internet in the skies?