Though certain international airlines, including Emirates and Etihad, have long enabled passengers to make cell phone calls over inflight GSM systems, the dominant provider of airborne Internet in the United States, Gogo, believes talking on the phone has become a "thing of the past", and doesn't envisage broad take-up of inflight voice functionality.
Though Gogo's 'Talk & Text' product – which works through a Wi-Fi connection – has generated "substantial business for us on in the business aviation (BA) side" and is offered "on many aircraft", says Gogo CEO Michael Small, "we are actually seeing some interesting things. BA customers have chosen to add it [but] the usage of talking is relatively low.
"The world has moved on from talking; it's [about] emailing and texting. Talking has become a thing of the past," he suggested during an earnings conference call to report record first quarter revenue of $115.5 million, up 21% year-over-year.
The writing has been on the wall for some time. In a compelling 2012 piece for The Guardian, journalist Linda Grant noted, "The uses of the smartphone are endless but the number of calls made on them is declining, while landlines gather dust, rung only by cold callers selling double glazing. Interrupting someone's day to ring them always seemed to me an intrusion when you had no idea what they might be doing when you rang ("I'm in the queue to board a plane. Is this urgent?"), and voicemail messages sound incoherent compared with the tersely eloquent text message, which gets straight to the point. Twitter and Facebook messages come directly into my email inbox. Until I disabled them, I was assaulted with alerts and badges telling me someone had made contact."
In late 2013, the US Federal Communications Commission (FCC) issued a notice of proposed rulemaking (NPRM) to lift the country's long-standing ban on inflight cell phone calls (which are supported by GSM systems and picocell technology overseas). Though the leading providers of mobile connectivity to international carriers – SITA OnAir and Aeromobile – have pressed the FCC to proceed with a final rule, and some lawmakers have fought back by seeking a broader federal ban on all inflight voice calls, Gogo doesn't see the need for any sort of legislation on the matter.
"The market has spoken in terms of making voice calls on a commercial flight. We know that our airline partners in the US on the commercial side are not interested in it and consumers certainly don't seem interested in it," says Gogo spokesman Steve Nolan.
Gogo's comments will doubtlessly be well received by the Association of Flight Attendants-CWA, which has submitted myriad filings opposing any lift of the ban.
The inflight Wi-Fi provider and the union are, however, in decidedly different camps when it comes to the issue of freeing up spectrum to improve air-to-ground (ATG)-based airborne Internet in the US. Gogo, whose current ATG network is capacity constrained, wants the FCC to auction licenses for a total 500 MHz of ATG spectrum in the 14.0-14.5 GHz band (within the Ku band primarily used for satcom).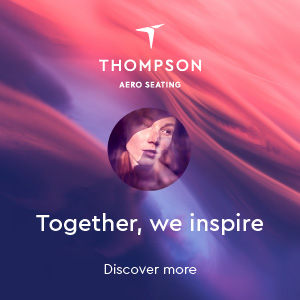 But the AFA-CWA has been fighting the auction for the same reason it opposes the introduction of inflight GSM. Dinkar Mokadam, OSHA specialist for AFA-CWA, tells RGN, "Flight attendants have serious concerns about cyber capability on commercial aircraft both as a technical matter and as it relates to operational security/safety. As a result AFA continues to engage with the agencies involved to share our insights and experience."
Pressed as to why the union's concerns over cell phone use in-flight – a separate matter – is effectively stalling the auction of ATG in Ku, Mokadam explained that while the NPRM is indeed separate "we believe the proposed capabilities are in fact similar, and that most if not all of the potential operational and technical vulnerabilities of cellular networks … could be introduced by enhancing Wi-Fi broadband capability."
Gogo's Small believes, however, that the FCC will issue a Report and Order for the auction shortly, noting that the commission "held another round of hearings regarding the safety and security issues and I think that all went very positively and we're back into the waiting game, but expect [it] sometime soon."
He adds, "We continue to remain very interested [in the auction]; it's rare in the wireless business to see 500 MHz coming your way and you get very excited." Gogo would, of course, have to walk away from the auction with a license, which isn't a certainty considering that Panasonic Avionics and Inmarsat are among the firms signaling interest in the auction.
In a broader sense, the Government Accountability Office (GAO) shares the AFA-CWA's concerns about cyber security threats, recently warning in a report that inflight connectivity makes commercial airliners more vulnerable to hackers and urging the FAA to take a comprehensive approach to the issue. The FAA is in the process of establishing a new industry working group to provide guidance on how to bolster aircraft cyber security to address these concerns.
On the cyber terrorism front, Gogo's Small insists that the company takes the issue "very seriously", noting that passengers have to do CAPTCHA to get on its service "and it's one of the many measures we take. We go through rigorous certification processes with the FCC and FAA, and we work with various governmental and industry groups to ensure that our systems remain secure."
Such measures are particularly important now that airlines are looking at connected aircraft as a node on their networks, and using cabin connectivity pipes to drive operational benefits by connecting pilots' electronic flight bags (EFBs) and cabin crew tablets. Moving non-safety ACARS data over broadband pipes is also being proposed by various industry stakeholders. Thales, which competes with Gogo in the inflight entertainment and connectivity space, addressed some of these issues in an exchange with RGN during the recent Aircraft Interiors Expo in Hamburg (see below).