There's a moment midway through Jean-Marc Vallée's searing, Oscar-nominated drama Wild that will send chills of recognition down the spine of experienced travelers of any ilk. Running into her first serious, hard-core hiker after hiking the Pacific Crest Trail alone for days and weeks on end, Cheryl (Reese Witherspoon) asks the older gentleman for help lightening her load.
Grizzled, experienced, pragmatic, the older hiker spreads the contents of Cheryl's backpack out on a picnic table and gets to work. Initially resistant to his suggestions, Cheryl quickly realizes that much of the gear that seemed indispensable when she left home has, in fact, been weighing her down almost as much as the emotional baggage she's been toting as well.
In the hands of a lesser filmmaker this scene could be played completely on the nose or strictly for laughs, but the way that Vallée slyly pokes fun at the travel gizmos and gear so many of us feel we need to survive on even the shortest of jaunts, while also deftly underscoring the film's theme of letting go and losing oneself in the naked, unfettered bliss of travel is positively stunning. Watching the film while soaring through the clouds at 30,000 feet only intensifies the experience. Seriously, if ever a movie was made to watch on an airplane, it's Wild.
Based on Cheryl Strayed's best-selling 2012 memoir Wild: From Lost to Found on the Pacific Coast Trail, Wild was directed by Dallas Buyer's Club helmer Jean-Marc Vallée from a script by UK novelist Nick Hornby (High Fidelity, About a Boy).
Though the film may have been overshadowed a bit during award season by fellow indie standouts Boyhood, Birdman and The Grand Budapest Hotel, the fact that Witherspoon and co-star Laura Dern scored respective Best Actress and Best Supporting Actress Oscar nods in a highly-competitive year speaks volumes about the power and impact of the film.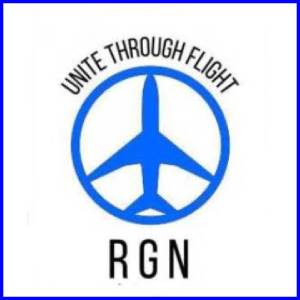 Unfurling in a dreamlike series of flashbacks as Cheryl (Witherspoon) treks through the wilderness after losing her mother (Dern), her marriage and, quite literally, herself, Wild sneaks up on you like a great book you simply can't put down.
And while much of that can be attributed to Hornby's gorgeous adaptation of Strayed's memoir, the simple, elegant way that Vallée captures the heart of Strayed's story on film is equally amazing.
Unlike more traditional flashbacks that have a beginning, middle and an end, Vallée's flashbacks wash over you in beautiful fits and starts offering fleeting glimpses of honey-hued days gone by and moments of sheer joy and unfathomable despair in equal measure. And the effect is haunting in the best possible way.
Filled with humor, heart, genuine earned emotion and, above all else, a deeply-rooted sense of authenticity of time and place, Wild is soul-stirring cinema for the ages. Don't miss it.
Now playing on select Air France, American, Lufthansa, United, and Qantas flights, Fox Searchlight's Wild is also currently available for streaming on Google Play, Amazon Instant Video, iTunes, and VUDU.