CHICAGO: United Airlines is rolling out improvements to its airport lounge experience to entice the globe-trotting, savvy frequent flyer who demands the best in amenities. Customers at United Clubs can look forward to a new, complimentary foodie-friendly spread featuring farm-to-table offerings, local foods and fresh, healthy selections such as a Greek yogurt bar, and a humus, veggie and charcuterie table.
Some of the selections are organic and, generally, resemble a Whole Foods experience. During a media briefing at United's lounge at Chicago O'Hare – the first to receive the menu changes – the carrier confirmed that its new "brownie brittle" is in fact from Whole Foods and the yogurt is made locally.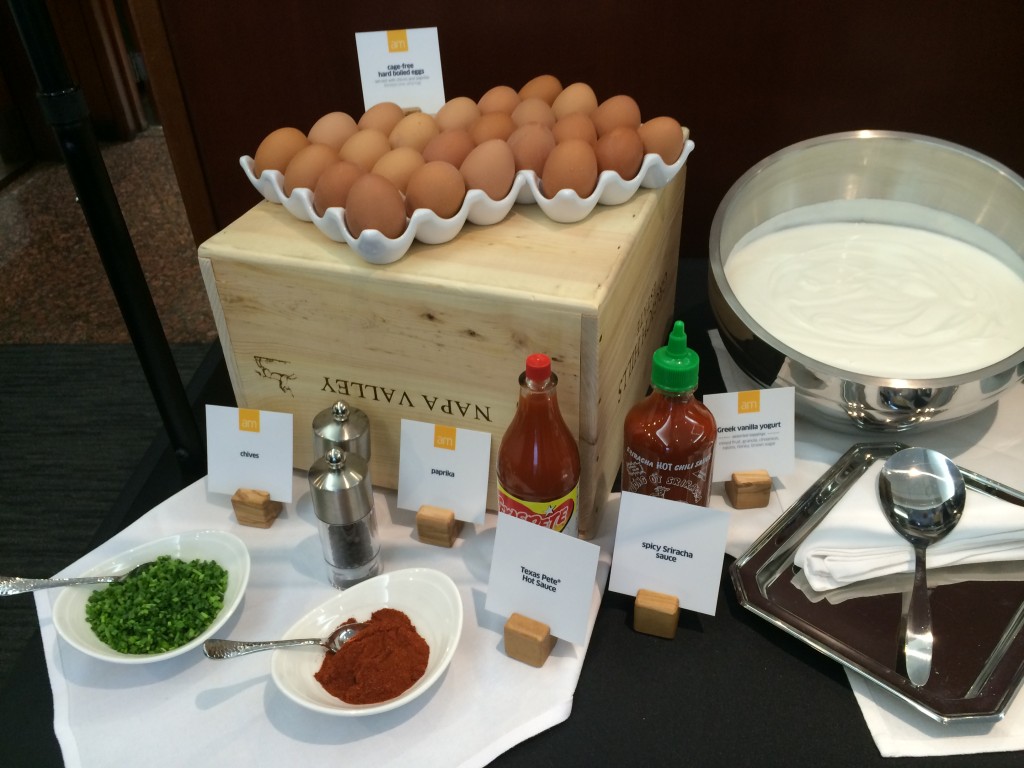 For the last few years United's lounges have been under redesign. These work-play areas feature power plugs near every seat, in addition to design details and statement fixtures that seem inspired by modern art, and even a signature scent — a light, herbal breath of air you can catch near the entrance of clubs and which will come to the boarding area, too. The carrier's lounge renovation at London Heathrow attracted a nomination for the Design Excellence Award for Interior Architecture.
United's vice president of customer experience Jimmy Samartzis says the carrier feels it can make a big impression at its lounges. "What we found is that customers who spend over an hour in our clubs, it's the only part of their experience where, other than in flight, there's a bulk of an opportunity to make an impression on those customers. So we've clearly listened to that and we've also heard that our customers, as we've done with the inflight food, want a rotation of food items on a more frequent basis. They want healthier options, tasty and savory at the same time, and fresh. What we see here today is responding directly to that. It clearly aligns with our brand and our flyer-friendly promise as well and, overall, from my perspective at least, it's timing is perfect as we roll out the inflight food improvements, we're rolling out the 'On the Ground' food improvements today for those customers to experience."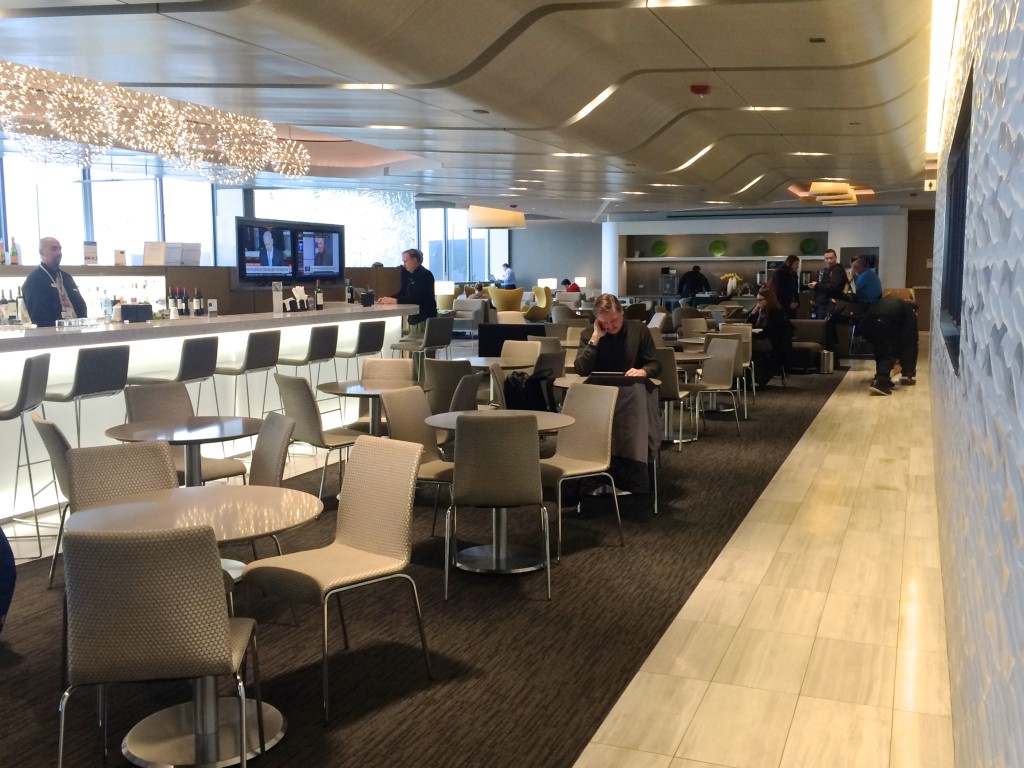 Samartzis adds that United will also test NFC and iBeacon technologies at its lounges. "We don't have [any of this tech] implemented yet in our United clubs, but we are looking at others options in terms of self-service entry so you don't have to speak to a representative."