It's understandable if airframers and regulators are reluctant to discuss the emergency egress requirements for commercial airliners. Nobody wants to encourage passengers considering flying, one of the safest modes of transportation, to think of the dread risks — low-probability, high-consequence events like aircraft accidents — since research shows that passengers who choose to drive instead of flying are putting themselves at significantly greater risk of injury or death.
Yet as the passenger experience industry continues to create innovative uses of onboard space, the silence around reviewing emergency egress requirements and modeling is of concern. Increased aircraft survivability during incidents is impressive, but the evacuation patterns of documented incidents and new understandings of passenger behaviour do raise a number of questions.
Trends like the increasing focus on airport profitability via the use of duty free sales come into play. Images of passengers fleeing airliners clutching their sealed plastic bags of Johnnie Walker abound. Similarly, increasing the amount of passenger overhead bin storage is laudable from a #PaxEx point of view, but passengers have a propensity to try to fish out their rollaboards even when escaping after an incident. A complicating factor, of course, is the reduction in at-seat storage resulting from some slimline economy seats, necessitating the stowing of valuables overhead. While egress testing includes items strewn on the floor of the aircraft, there appears to be no requirement for a proportion of test passengers to open overhead bins or attempt to bring items with them.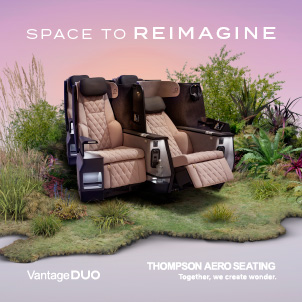 Also seemingly lacking from tests: passengers outside optimal ranges of fitness. The 2006 Airbus A380 egress testing involved volunteers "drawn 50/50 from Airbus employees and local gymnasium members". Certification authorities tend to require a certain minority of passengers be over a certain age, with this testing required 35 percent of participants over 50, with 15 percent women over 50. Yet what discussion has been had about whether this is the correct split for regulators to demand, reflective of aging populations?
If cabin crew trainees with restricted body sizes, who have been medically certified as fully fit, can't slide down from the A380 upper deck without smashing their faces into the tarmac even from a sitting start and trained body positioning (see video below), what about the greater momentum of a larger passenger? Or a passenger who is pushed, slips or falls onto the slide? Or an older passenger or someone with lower bone density? What impact would these diverse groups of passengers have on their own safety or on the safe egress of others?
Moreover, increased aircraft density, particularly among airlines in developing markets — Cebu Pacific's all-economy A330-300, with its 16.5" wide 3-3-3 seats starting at 30" pitch, seats 436 passengers, four shy of the maximum capacity of 440 — is unlikely to combine well with new populations of passengers unaccustomed to air travel and unfamiliar with the operation of seat belts, evacuation slides, procedures and so on.
Aircraft evacuation and certification testing also takes place in the language of the volunteer evacuees. The Lufthansa flight attendant shouting "Schneller! Schneller! Schneller!" may have been useful to encourage a largely German-speaking group of test subjects in a Hamburg hangar, but what testing has been done to take account of, say, a Mandarin-only speaker on a Korean Air aircraft flying between Los Angeles and Sao Paulo?
With increasingly spacious premium cabins combined ever-denser economy cabins, the centre of gravity in terms of passenger density is shifting to the rear of the aircraft. At the same time, the Asiana Flight 214 crash in San Francisco that demonstrated that evacuation slides inflating inside the cabin can present an impediment to egress. What would happen if the fifty percent of doors inoperable in a incident involving structural damage to the rear of (for example) a five door 777-200ER were the four doors behind the wing, necessitating the entire economy cabin evacuating through doors 2 ahead of the wing?
Furthermore, the configuration of the 50 percent of exit doors simulating inoperability during testing is largely opaque for most aircraft. The A380 live evacuation tests in Hamburg, for example, rendered all doors on the left-hand side of the aircraft inoperable. Requests from RGN to both Boeing and Airbus for information about cabin configurations for other aircraft certification tests were not answered.
Airlines, airframers, regulators and the rest of the industry need to ask these questions — and they need to answer them.