Welcome to Episode 22 of the #PaxEx Podcast. Our guest for this episode is Neelam Mathews. Based in Delhi, India, Neelam has been writing about Asian aviation and beyond for over a decade. She has done long stretches of writing for Aviation Week, AIN, Jane's Airports, and is now a contributor to RGN.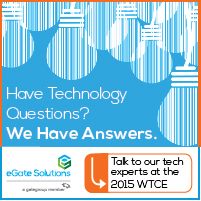 The aviation industry is grappling with another tragedy, the crash of a Germanwings Airbus A320 in the French Alps. Audio from the cockpit voice recorder indicates that the captain was locked out of the cockpit, and couldn't get back in. The French prosecutor in the case asserts that the first officer deliberately flew the A320, with 150 people on board, into the French mountainside. However, the guts of the flight data recorder have not yet been found. This crash – and the fact that sourcing information from the physical black boxes is crucial to understanding what happened in any accident – has reignited the conversation over whether aircraft should stream some level of black box data in real-time, and whether there should be video cameras in the cockpit, as highlighted by a New York Times report.
Co-hosts Max Flight and Mary Kirby talk about why the chorus of voices calling for change is growing louder. "Public pressure is building to know answers sooner," notes Max. And indeed this pressure has led to some distressing leaks in the Germanwings flight 9525 investigation.
Next, Neelam has been writing a series of articles for RGN about India's efforts to attract women to aviation. She tells us why SpiceJet and other carriers are in a hiring push, and how they're getting the word out via social media. And she notes that women from all walks of life – not just the "elite" daughters of Indian pilots – are increasingly drawn to this profession in her country.
Last but not least, Neelam draws on her deep knowledge of the Indian aviation scene to bring us up to speed on how Indian manufacturers are growing their footprint in the aerospace supply chain in partnership with Airbus and Boeing. We also consider the opportunities for Indian firms to ultimately break into the highly regulated #PaxEx industry.
[Photo at top of Germanwings flight 9525's cockpit voice recorder.]