Entries are in and the submission window has now closed for the 2014 TravelPlus Airline Amenity Bag Awards which are set to take place on April 14th (alongside the World Travel Catering Expo and Aircraft Interiors Expo) at the Radisson Blu Hotel in Hamburg, Germany. The event is shaping into a bigger bash than ever before as the five year-old awards gain momentum in the passenger services industry and draw innovative submissions from an ever-widening pool of international airlines and amenity suppliers.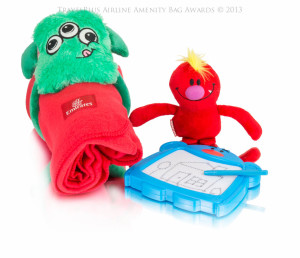 While there is certainly no shortage of awards to be had in the airline and travel business, the Airline Amenity Bag Awards have carved themselves a comfy niche and faithful following by focusing staunchly on airline amenities and gifts; a facet of the onboard experience that has long been under-recognized and frequently lumped into categories with incomparable products.
"We believe it is important for the industry to have an award with categories that truly represent our business and considers the particularities of this field. It is very different to judge an amenity kit compared to inflight equipment in general, which can have technical features and much harder 'parameters' to be weighed," says Roland Grohmann, managing director at FORMIA, a global supplier of high-end and co-branded inflight amenity kits that has been a regular participant and winner since the awards first began.
"An amenity kit is a complimentary item, a personal gift you get from the airline. The kit creates a bonding moment between the airline and its passengers, and hence is proof of the airline's passenger understanding and customer care … These are products that have a high emotional component, that are valued by the impact they make, rather than from the technicalities and performance point of view."
Entries for 2014 are up 15% over 2013's competition and ticket sales for the April 14th cocktail gala have seen a similar uptick. Over the coming weeks, a moderated panel of frequent travelers (among them editorial directors, former cabin crew, leisure company executives and others) will scrutinize each entry against the "TPLUS" judging criteria, which assesses Trend, Pleasure, Luxury, Usability and Style from the traveler's perspective.
"The judges are carefully screened to ensure that they are qualified to judge," says Simon Ward, Publisher at TravelPlus Media and founder of the awards, adding that each judge comes from the TravelPlus reader-pool and must have flown at least six times roundtrip in the past 12 months. "When we launched these awards five years ago, one of the most important concepts was to keep them totally fair and independent. That's why we use real travelers, and not just any travelers, but ones who have seen a few kits in their day."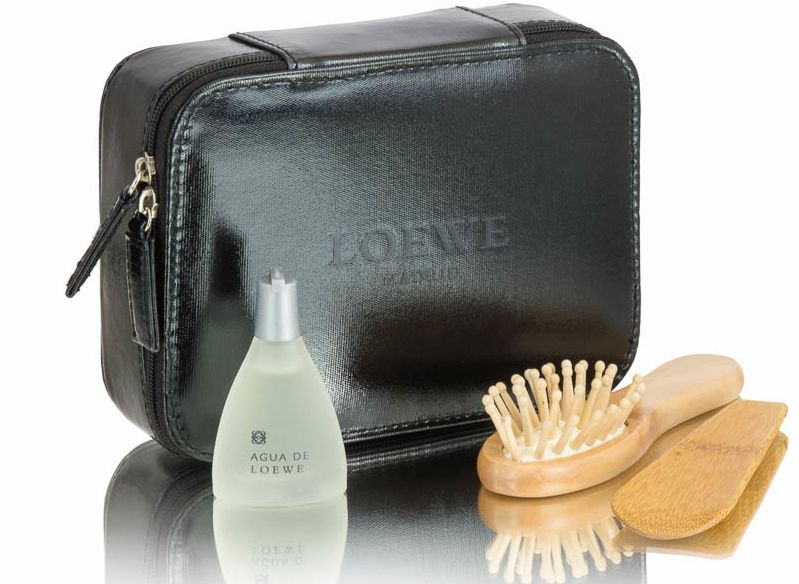 In keeping with this mandate of impartiality, competing airlines are not permitted to sponsor the April awards gala. "We have six sponsor packages available for companies who are not competing but would still like to support the awards and the industry they celebrate, while enjoying extra exposure and networking perks at the gala," says Ward.
Sponsor agreements have now been signed with two industry suppliers: Linstol, which is very well known for producing inflight headsets, amenity kits and other cabin products, and Select Amenities, a longstanding supply chain partner in the kit community that can provide hygiene brands like Crest toothpaste and alcohol free rinse, Scope mouthwash, Glide floss, Foamy shave cream and Gillette razors.
This year's awards categories include:
First Class – Female Bag/Kit
First Class – Male Bag/Kit
First Class – Unisex Bag/Kit
Business Class – The Americas
Business Class – The Middle East
Business Class – Europe/Africa
Business Class – Asia/Australasia
Premium Economy/Economy Class
Children's Goody Bag or Give Away (Under 6 years)
Children's Goody Bag or Give Away (Over 6 years)
Ethically Sustainable Amenity Bag/Kit
In-Flight Amenity/Gift
Overnight Kit
 Event tickets and sponsorship packages are still available. Contact simon@travelplusmedia.com