US airlines are not the only ones chomping at the bit to get into Cuba following President Barack Obama's historic announcement last month that the USA would work towards normalizing diplomatic relations with the island nation. Caribbean carriers are also monitoring events closely and looking forward to a day when the doors of this "potentially huge" market move from being slightly ajar to wide open.
Trevor Sadler, chief executive of Turks and Caicos-based InterCaribbean Airways, tells RGN that the airline is "actively working to complete our authority to serve Cuba". InterCaribbean's Providenciales base is "the closest point to eastern Cuba as one could hope to reach", says Sadler. "This serves us well as you're likely to find that as the doors open, folks will look at other markets to get further into the Cuban market."
InterCaribbean operates a fleet of 30-seat Embraer EMB-120 Brasilia turboprops and Beech 99s but is planning to acquire 50- 70-seat regional jets to enable it to begin serving the USA. This, combined with an increased willingness from tourists to island-hop rather than remain in the same place for the duration of their vacation, makes the possibility of the lifting of restrictions on US citizens visiting Cuba an interesting one for the intra-Caribbean operator.
"From a regional point of view, we sit in a place where the North American market has real connectivity to lots of places within an hour or an hour-and-a-half of each other. So folks can say, 'I can have a multi-destination vacation'," says Sadler. InterCaribbean has recently revamped its website and changed its reservation system as part of what Sadler describes as "the next layer of our connectivity".
Another Caribbean-based carrier that is keeping a close eye on US-Cuba talks is Antigua-headquartered LIAT. Chief executive David Evans tells RGN that the recent thawing in relations between the US and Cuba and its potential impact on airlines is "the question on everyone's lips". LIAT does not serve Cuba and lacks the necessary equipment to operate nonstop flights to the island at this time, but looking further into the future Evans says that "Cuba is potentially a huge market" and is "certainly somewhere that would be of great interest to us".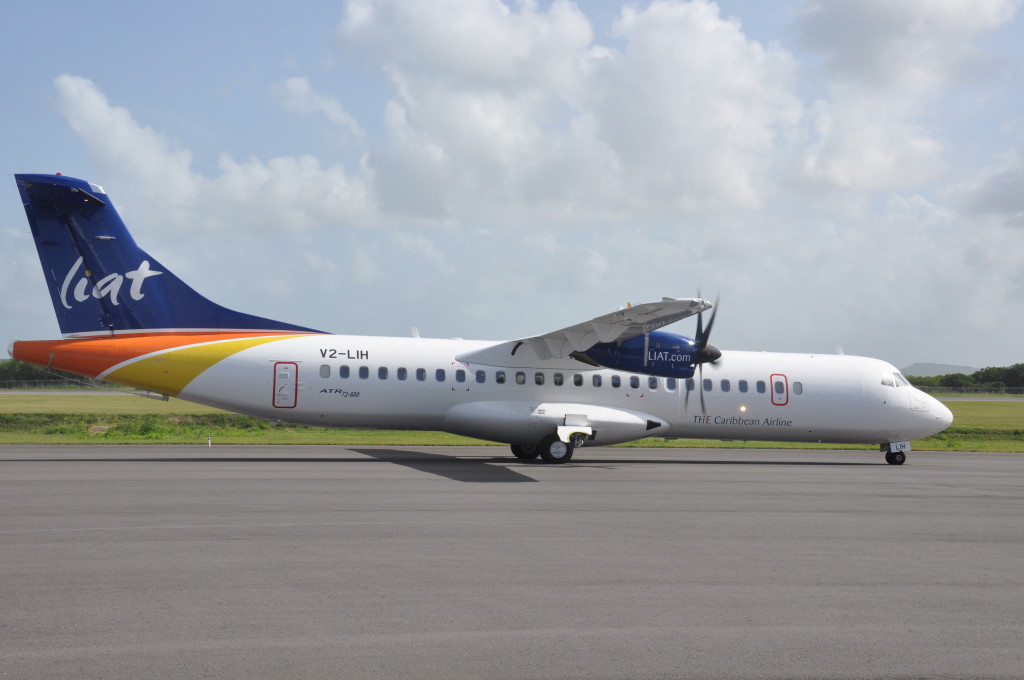 US-based airlines are prevented from operating scheduled flights to Cuba as things stand and US citizens cannot freely visit the island as tourists just yet. In addition, following what could prove to be lengthy talks between US and Cuban officials, new bilateral aviation services agreements would need to be drawn up before regular, scheduled flights to and from Havana could begin to operate.
Nevertheless, US carriers were quick off the mark to voice their interest in serving Cuba as soon as possible. A United Airlines spokesperson, for instance, says: "We plan to serve Cuba, subject to government approvals, and look forward to doing so from our global gateways of Newark and Houston." Other US majors have also made similar statements to the media.
US assistant secretary of state for Western hemisphere affairs, Roberta S Jacobson, is in Havana now for high level talks on issues including migration and the restoration of diplomatic ties, which have been severed for half a century. As airlines in both the US and the Caribbean watch developments closely, so too will the rest of the world to see if it really is possible for two nations with such differing political viewpoints to finally bury the hatchet and make friends.
Personally, as a Brit, the only thing that has prevented me from fulfilling a lifelong ambition to visit Cuba is a lack of time and money for a plane ticket. I just hope I can get there before there's a McDonald's on every corner.