TOULOUSE: Airbus officials, Qatar Airways executives and media from more than 150 international outlets gathered today at the Airbus Aircraft Delivery Centre in Toulouse, France, to celebrate a landmark moment in aviation.
Shortly before noon local time, the first production A350 XWB was officially handed over to its launch customer airline, painted in the proud colors of Qatar's flagship carrier. This A350 XWB; with its Rolls Royce engines, wider fuselage and 53% composite material make-up, represents a major step forward in fuel efficiency, aerodynamics and passenger comfort. It is the first of 80 A350s that Qatar Airways will receive in the coming years.
To say that the attending press were excited by the debut of the aircraft and this opportunity to question the project's leaders would be an understatement. More than one scrum was observed, both on the ground and in the air, as media jostled in a blaze of flashbulbs and scrambled to snap pictures of history being made.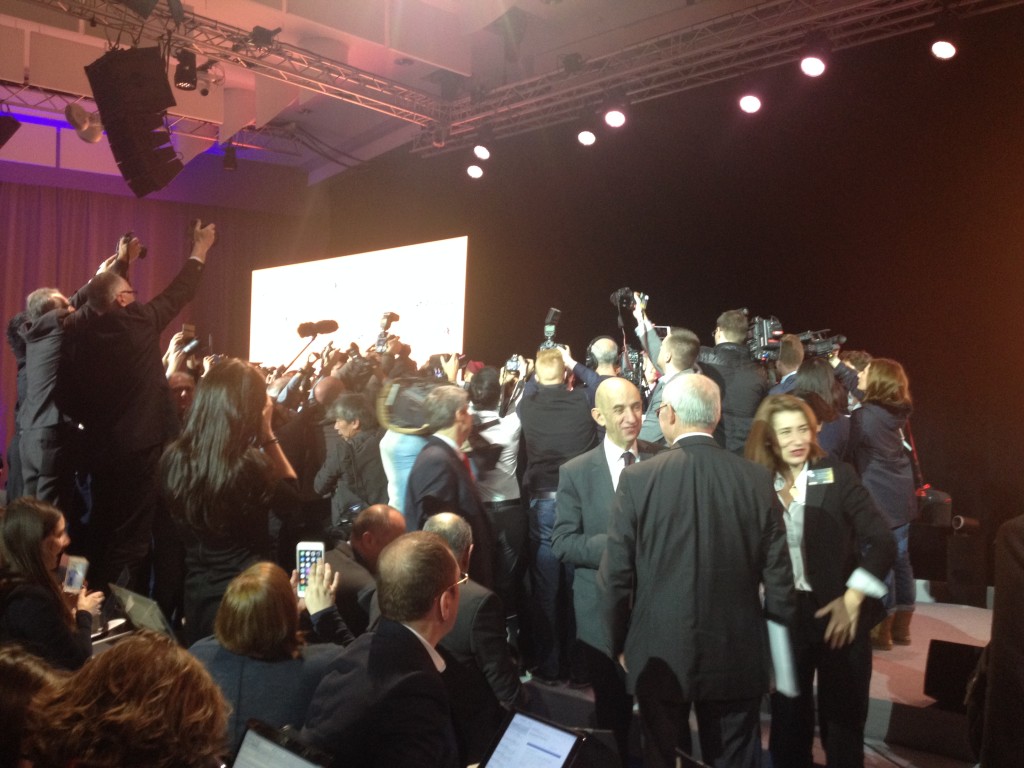 The day began with a general briefing about the aircraft type by Didier Evrard, EVP of the A350 XWB program and Kiran Rao, EVP of strategy and marketing at Airbus. A question period was not part of this initial presentation, however it was obvious that the postponement of this delivery (originally scheduled for mid-December) was a topic on everyone's mind. After a short coffee break, Qatar Airway's famously discerning and outspoken CEO, His Eminency Akbar Al Baker, took the big question head on from one brave reporter, providing a retort befitting of his reputation.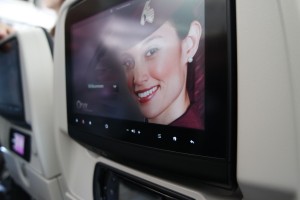 "I know you want to get sensational news, but I'm not going to give you that satisfaction," he replied, adding that the delay had nothing to do with Airbus and asserting that, according to the original plan of both airline and airframer, the aircraft is right on time. "The aircraft has been delivered one week before schedule, not late … the commitment was 4th quarter 2014 and that ends on December 31st."
Airbus president and CEO Fabrice Brégier echoed this sentiment in his own speech. "Not only did we deliver it, but we delivered it with a good level of maturity to an airline which has a reputation made of a very high standard of quality. And we delivered it when we jointly agreed to do it, which is before the end of 2014," he said. "We wanted to fly the first prototype before the Paris Airshow 2013 and we did it, we wanted to certify this aircraft in the 3rd quarter 2014 – meaning the shortest certification process in aviation history – and we did it, and we wanted to deliver this aircraft a couple of months later and we did it."
But in advance of this press conference, Bloomberg posted a video interview with Al Baker, during which the Qatar CEO said issues with buyer furnished equipment were responsible for the change in delivery date. "I knew that this question would be asked. It was some issues with BFE suppliers and the quality of the buyer furnished equipment that we have on board the airplane." He later added, "You know Qatar Airways always takes a cabin interior that is to the highest standards and we had a small issue, which was resolved, and now we're here to take the airplane." He also told the reporter that Qatar would like to expedite delivery of its A350s. "We want our aircraft as soon as possible. Our A330s need to get out of service to be replaced by A350s, and at same time [we] need new aircraft to fly to new destinations. If I could get them yesterday' I'd be delighted."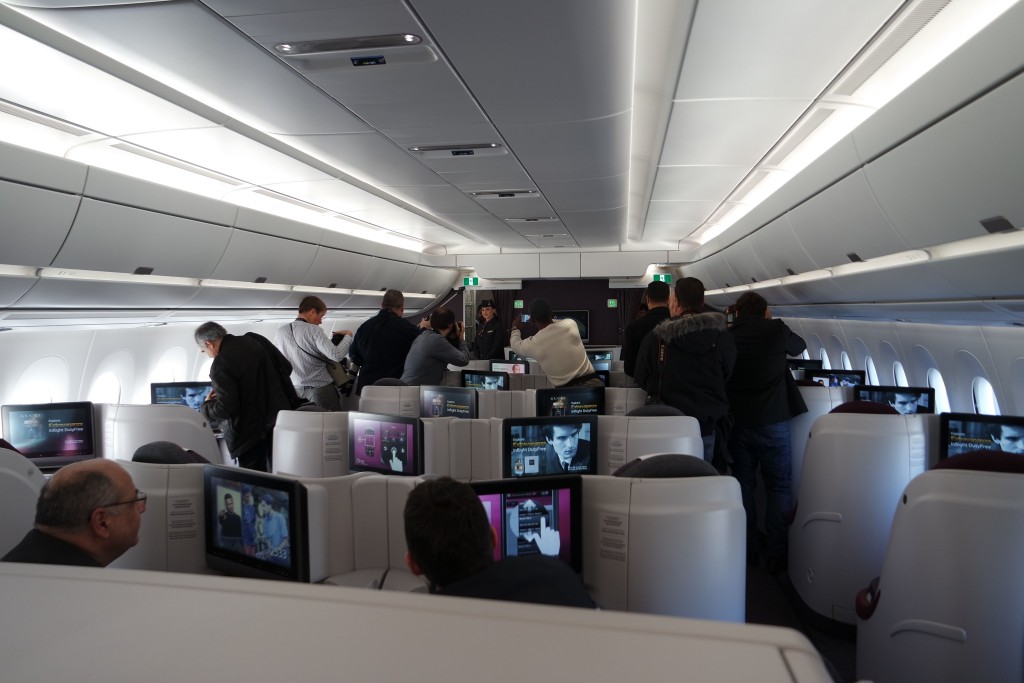 Brégier, meanwhile, fielded a query about the future of the A380 program, telling the press group in Toulouse that Airbus will continue to produce the giant bird as travel industry trends clearly favor high volume, long-range aircraft.
Mike Bursor, A350 XWB Marketing Director, told RGN that a number of factors contributed to the program staying on track, unlike its predecessor (the A380) and its main competitor, the Boeing 787 Dreamliner. "The first of course, was that we were able to learn from previous programs, and there were lessons learned from our competitor as well. Seeing some of the different issues that our competitor had, we made sure that we avoided the same pitfalls," he said. "But obviously one of the major lessons we learned came from the A380 was to avoid the trap of going overboard on customizations which is not good for us, but ultimately not good for the airline either because going overboard means late deliveries and can result in high costs as well. That's why we implemented the catalogue approach to try and rationalize the way an aircraft is customized."
Simplification of the customization process means that the A350 can be produced in less time. Now, with the creation of the new Customer Definition Center (CDC) in Hamburg, Germany, airlines and airlines are able visualize their new planes like never before.
"The catalogue approach has been a major element that has helped us stay on time, but it's also something that you can't just develop on its own. That's where tools like the CDC come into play. The CDC is all about showing what you can actually achieve within the scope of the catalogue. It's a unique tool right now in the world and its serving us well today on the A350. As the program comes into completion it will serve us even more … shortening time helps keep the program on track and that's what we've achieved so far," said Bursor.
At the end of November, the A350 XWB had won 778 orders from 41 customers worldwide. Vietnam Airlines will be the second airline to operate the A350, followed by Finnair. Both airlines have aircraft in final assembly.