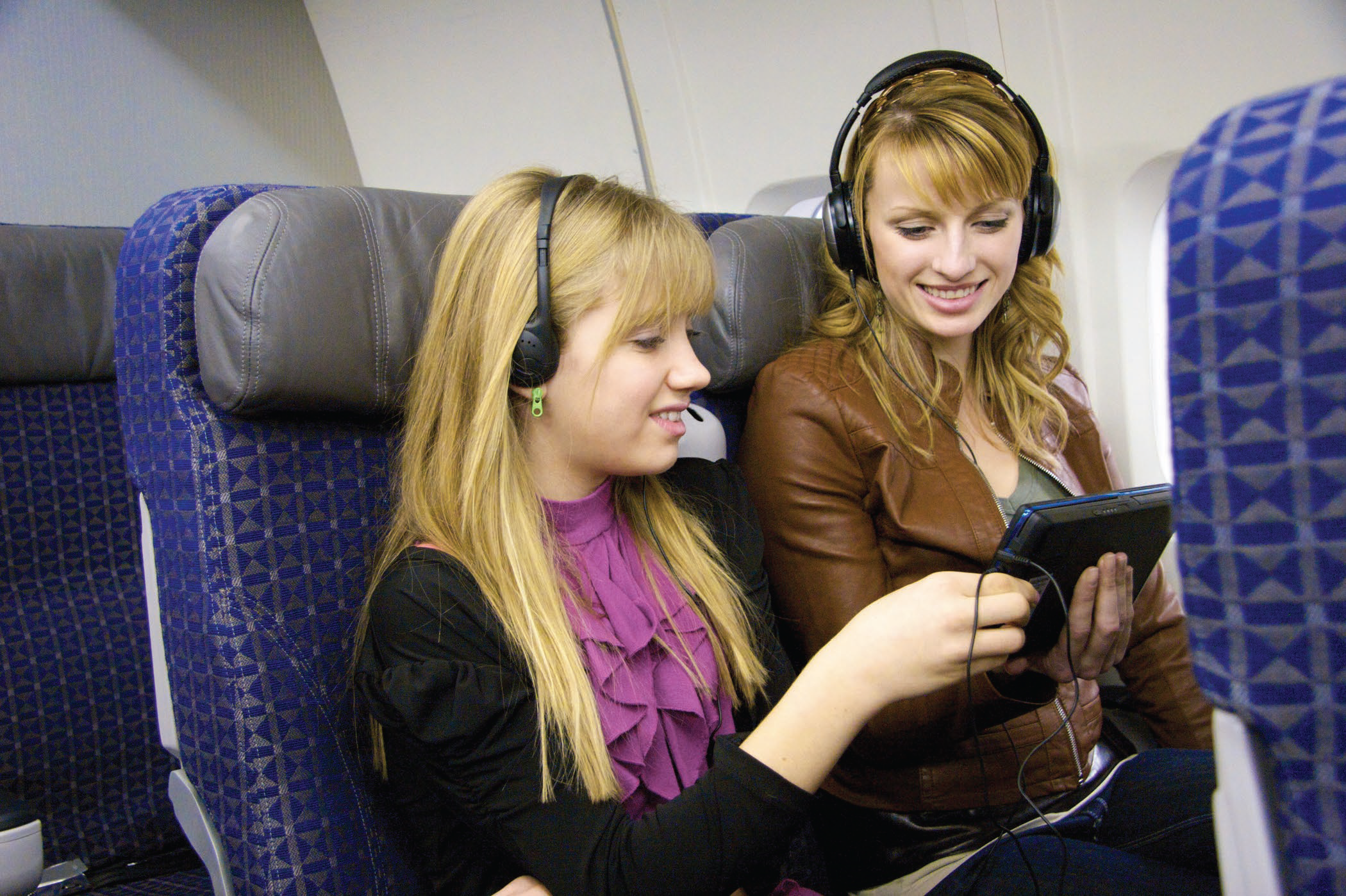 How does a supplier of portable IFE players to airlines stay relevant in a world where "bring your own device" is increasingly the norm for travelers, and seat-back IFE is virtually standard on long-haul aircraft? For digEcor – which is best known for offering custom-built 'digEplayer' portable IFE units to Alaska Airlines and other carriers – the answer has been to continue to innovate in the portable space, while branching out into other facets of IFE.
Acquired in August 2013 by Brisbane, Australia-based Total Aviation Solutions (TAS), digEcor has essentially spent the last year creating the new digEcor. "No longer solely focused on the portable IFE world, the new digEcor is focused on enabling our customers to create extraordinary travel experiences with a whole suite [of] cabin technologies. Does that mean digEcor is abandoning the portable business? Absolutely not, but that is just one piece of a much larger picture now," says digEcor director of sales (Latin America) & marketing Ben Fuller.
The new digEcor now has a range of IFE and in-cabin products aimed at enhancing the passenger experience. Its GLIDE IFE is described by Fuller as a "fully embedded seat-back entertainment system", which is being installed on four Boeing 757s with Texas-based combi charter operator Air Transport International. First flights are scheduled for October of this year. GLIDE also has built-in onboard streaming capabilities and in-seat power options. "The in-seat power can also be installed as a standalone product, both USB power and 110V. A subset of the GLIDE system can also be used to replace aging VCC's (video control centers) and digitize an overhead system that uses Hi-8 or DVD players," explains Fuller.
The firm is also laying claim to being a "full Content Service Provider aligned with all the major Hollywood and international studios as well as regional content providers". And, we're told, we'll see the next generation digEplayer – dubbed the NV – at the forthcoming APEX Expo in Anaheim, California. Despite the BYOD trend, digEcor believes there is still room for growth in airline-provided portable IFE solutions in part because Hollywood continues to disallow the streaming of early window movie content to passengers' own devices.
Another product, and something totally new by digEcor standards, is the firm's 'Engage' solution, which is a mobile cabin crew application that functions like a passenger CRM but is built to drive enhanced customer satisfaction. "It eliminates paper manifests on the plane and gives the crew both passenger data and preferences and allows for customized forms both on the ground and in the air (i.e. safety, recovery, employee performance, etc.) all on a portable device (typically iPads thus far)," says Fuller. He adds, "Engage integrates with airline systems (reservations, baggage, lounge, etc.) and creates seamless communication updating in real time on the ground. We're excited about it."
The company has also set up new offices in Australia, Singapore, and London and aims to become a more global organization. It recently hired Paul Thorpe as the new president of its Europe, Middle East and Africa business. A 20-year veteran of aviation, Thorpe joins digEcor from Rockwell Collins where he worked as sales director of northern Europe.
"There is a lot more to digEcor these days than just portables and much of this past year has been setting the foundation and framework for growth at the new digEcor. We've also signed several new customers this year so things are moving right along," assures Fuller.