Offering Gogo ATG-4 on its p.s. fleet, ViaSat Exede Ka on Boeing narrowbodies, and Panasonic Avionics eXConnect Ku on the rest of its fleet including international widebodies, United Airlines now has intimate knowledge of the performance of no fewer than three different inflight connectivity solutions. And one thing is apparent – no system is perfect. However, United reports it is seeing tangible improvements in system reliability, and is gearing up to roll out a refreshed, simplified "mobile friendly" inflight Wi-Fi portal for passengers.
At present, United offers its own homegrown portal on aircraft equipped with eXConnect Ku. However, in rolling out Exede Ka, the carrier made a concerted choice not to integrate the portal at launch. "That was a collective internal decision. We wanted to take risk out of the product launch. In terms of service in the market, Exede was new and it made the most sense for me," United managing director of cabin systems Tarek Abdel-Halim tells RGN.
He says United believes it is getting close to the point where it can "safely do a logical transition" of Exede-supported Internet to the carrier's own portal.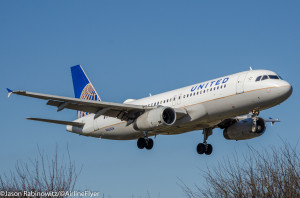 "Also, we're in major redesign of the United portal," reveals Abdel-Halim. "The approach we're taking is a 'mobile first' approach to design, and it's going to really transform the inflight Wi-Fi experience and we hope to bring it to Panasonic Ku and our Ka fleet with Thales", which recently acquired LiveTV and with it the responsibility for bringing ViaSat's Exede Ka service to United's Boeing narrowbodies.
To date, pricing for Ka and Ku connectivity has not been consistent, but that too will change as the redesigned portal is launched. "We have two different paradigms currently in the market and it's really a function of the different services. We sell by [flight] segment on the Ku fleet and by hour on Ka. You'll see both on the new portal. We're looking obviously beyond that, at day passes so passengers can buy an entire day of travel, and subscriptions will be coming as well soon. On the Panasonic [system], with the United portal on that fleet, we'll be very quickly introducing the ability to use stored payment cards, so customers who sign into [the service] with MileagePlus credentials, can pay for Wi-Fi that way. So we're in the midst of a lot of refresh and simplification of the portal and we think that release will do a lot to simplify what it takes to get online. And the redesign will really unlock a lot of value for customers and United."
Abdel-Halim admits that the carrier has had its share of "growing pains" with all three inflight connectivity solutions, including most recently with Ku and Ka. "We've worked with internal stakeholders and suppliers to tackle the biggest drivers to inconsistent service. There are three buckets or categories – hardware, software and network. We've certainly encountered issues in all three domains with satellite [connectivity] providers, and have been making very big strides," he says.
"It's a continuous improvement process and we've made large strides with quality of service on the Panasonic fleet, and believe the Thales/ViaSat side is starting to see improvement there as well. We are by no means done. We'll always be improving. When connected [via satellite], there is beam switch time [so we'll look at]: how can you improve and lower beam switch times? When out of coverage areas, how do you communicate to customers about outages? For instance, we'll never have satellite connectivity over the poles and how do we best communicate and mitigate around those kinds of outages?"
Gogo holds the smallest slice of United's connectivity pie, having equipped only the Boeing 757s that fly p.s. transcontinental service for the carrier. But years of experience in managing a network coupled with a simpler solution in ATG and the ability to directly interact with customers in real-time (and on social media) means that Gogo connectivity has reached a point where United is relatively satisfied. ATG-4 is a "low-latency service" that is "well-tuned for short-haul domestic travel", says Abdel-Halim, adding that generally the service has been "consistent and reliable" of late. "Obviously [transcon is] a long haul flight, and [having] more capacity would be good; we think there is more demand on those aircraft and we're talking and working on how we can do that with them [Gogo] as well."
Will United offer its portal on the p.s. fleet equipped with Gogo ATG-4? Abdel-Halim does not say for certain, but he stresses that offering a Wi-Fi service that is "consistent, reliable and you know what you're getting each and every time", has been "first in our mind". He added, "Really it should be less relevant to a customer that boards a United aircraft if that service is provided by ViaSat/Thales, Panasonic Ku or a Gogo ATG or another solution. So that has been our position pretty consistently, dating back to putting ATG on the p.s. fleet."
Such a decision would align with Gogo's own transition to becoming more of a behind-the-scenes B2B provider, versus wholly B2C. During an earnings conference call to report a 25% increase in second quarter revenues to $99.5 million, Gogo CEO Michael Small said Gogo has "increasingly moved toward a B2B model", particularly with its new services, like Gogo Vision (the backbone of Delta Studio, for instance) and Text & Talk, where it is "prepared to do different deals with different airlines and maybe in some cases, third parties to support those services". Small expects revenues from this tweaked business model to become more apparent to investors starting in the second half of this year "as we build those businesses".
Meanwhile, United is becoming more "mobile friendly" in other ways. Last week, it claimed the distinction of becoming the first US airline to offer customers the ability to scan their passports to check in for international flights via their iOS and Android mobile devices. Explaining the new service, United said, "Customers may access the passport scanning feature when checking in for international flights in the 24 hours before departure. After initiating the app's check-in feature, customers will have the option of verifying their existing stored passport data or scanning their passport. The app uses the mobile device's camera feature to capture travelers' passports, similar to a mobile banking deposit. Jumio Inc., a credentials management company, will then verify the passport for additional security. Once the verification process is complete, customers may obtain a boarding pass. Customers requiring additional travel documentation, such as visas, will continue to check in at the airport."
All photos courtesy of RGN contributor Jason Rabinowitz, aka @AirlineFlyer on Twitter.