With tens of millions of flight simulator fans for computer games and online, flying passengers might be entertained by a 'Virtual Cockpit Experience' delivered live at their seat.
In a recent patent application, Airbus has proposed just that: a processing unit for providing the passenger with a compilation of aircraft information such as cockpit video, external video, audio communication, avionics read-out and navigation information.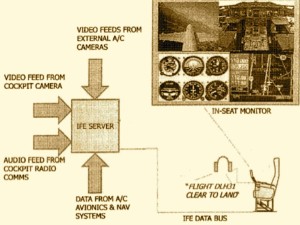 The justification for the service is interesting. "In recent years, not only airport, but also onboard security has increased dramatically. For example, passengers are no longer allowed to visit the cockpit during flight. Many people, however, are fascinated by flight and the process of flying and they increasingly removed from the magic of the process," says Airbus.
Although video feed from the cockpit is not new, from American Airlines DC-10s in the 1970s to externally mounted cameras on the A380, professional pilots are generally against the idea of having someone watching them fly. For the passengers, it is the opposite. The cockpit voice channel ("Channel  9" on United) has been a popular IFE feature with aviation enthusiasts, though it is not always switched on or available.
Airbus mentions a continuous "fascination and interest in flight from a cockpit perspective… and an increasing demand to bring the fascination of flight to the seated passengers themselves during flight in a realistic manner."
Yet, with news emerging this week that cyber security researcher Ruben Santamarta claims to have discovered a way to hack aircraft avionics through inflight entertainment and connectivity systems, it's unclear if a virtual cockpit experience would add to security questions and concerns.
About the author, Ludo Van Vooren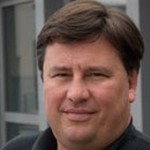 An aerospace eBusiness consultant, Ludo Van Vooren harnesses the power of Internet and social media to improve aerospace businesses.
You can find him @LudoZone on Twitter.