Allegiant Air believes there's room for growth beyond the $40 per passenger it netted in ancillary revenue during 2013. But unlike Spirit – which has declared an aspirational goal of $60 – Allegiant is shying away from offering definitive ancillary revenue targets.
Both Allegiant and Spirit are industry leaders in ancillary revenue generation. Spirit's non-ticket revenue per passenger reached nearly $54 in 2013, roughly 4% growth year-on-year. Previously, Spirit said at that revenue point the airline is in the "shallower part of the curve" in attaining its $60 goal, but company executives still exude confidence in reaching its targets.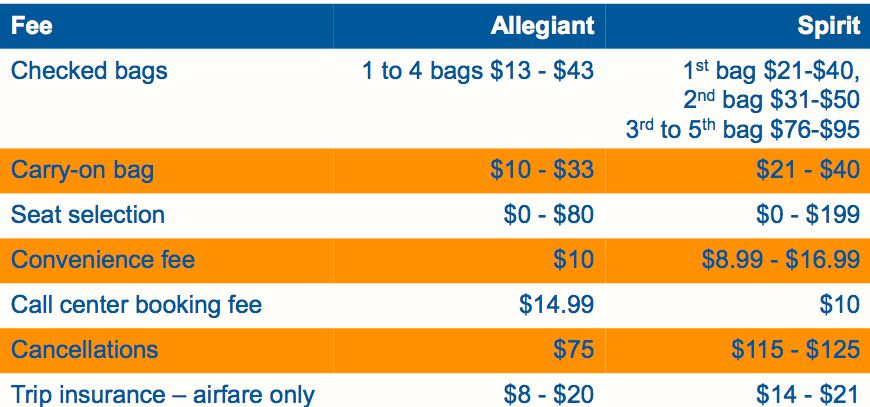 Allegiant's goals in expanding ancillary revenue are less defined. "We do not have a target," company president Andrew Levy recently stated. "We have seen over time that the most effective way to drive higher ancillary revenue is by introducing new products and we do have quite a few of those that will be rolling out over the next several quarters."
That is a slightly different approach to driving ancillary revenue than Spirit, who has stated prices on existing products such as bag, change and convenience fees can become more dynamic. Both low-cost and full service carriers are migrating towards pricing non-ticket items (bags, seat selection and premium economy) based on demand patters. United Airlines recently declared that on certain aircraft, it has up to 16 different pricing options for its Economy Plus extra legroom product.
Dynamic pricing could be a bit more difficult for Allegiant to achieve. It links large leisure destinations such as Las Vegas and Orlando to small domestic cities with fewer frequencies than other airlines. Most of the airline's routes average roughly two frequencies per week. So the opportunity to price certain items based on demand is less available to Allegiant.
In most of the more traditional non-ticket items, Spirit already charges a premium to Allegiant with the exception of call center booking fees. But Allegiant has long billed itself as more of a travel supplier, offering bundled vacation packages catgorised as third party products. Sales in that category represented 25% of Allegiant's 12-month revenues ending 31 March 2014. (see chart)
Still, Allegiant remains admirable of Spirit's ancillary revenue performance. "Spirit has done a phenomenal job at what they do," said Levy. "We share their philosophy as far as driving more revenue on the ancillary line and ideally less on the base fare line, and we expect we will continue to be successful…"