The way she tells it, Geraldine "Jerrie" Mock was just another housewife in a plane on an adventure. And then you remember that she completed a solo flight around the world in less than a month, and was the first woman to do so. Now, fifty years after that historic 1964 flight, the public is finally shining a well-deserved light on her as she stands in her rightful place in the pantheon of aviators, standing next to the likes of the Wright Brothers, Charles Lindbergh, and Amelia Earhart.
It was an intoxicating mixture of Amelia Earhart's mystique; a geography book showing an exotic world that seemed far away to a girl growing up during World War II in Ohio; and a flight at 6 years old that showed her how small and toy-like everything looked like from above, that infected her with the need to fly.
She tells me during a phone interview that it seemed like a great challenge. I have to ask if Earhart's misfortune didn't cast at least a bit of a shadow on her plans. She seems confused. Jerrie Mock has the sort of razor sharp sense of clarity that would suit a five-star general. In her mind, there's no reason that an airplane that is well-built, well cared for, and guided by an aviator that does what she's supposed to, would fail. Don't panic. Do what you're supposed to. Watch the weather. Have fun.
These sorts of tenets sprinkle her conversation. There's hardly any sentimentality, no waxing poetic about winning the race to be the first woman to fly around the world. Where the media wants to make a huge fuss, she seems calmest. Of her rivalry with Joan Smith, all she says is that she didn't think she had a chance of winning, and that once she took off, it automatically became a race.
It's tempting to put Mock's gender at the center of the story, as if what was incredible was that she was successful despite being a woman, but it seems like the only people who care about her sex are the people she left with every take-off. For Mock, it doesn't matter. Airplanes don't know if they're being flown by a man or a woman, she says, as long as you take control and do what has to be done. Perhaps this is the ultimate statement of gender equality. This was an amazing feat that few would dare to attempt even now, and would have been even if she had been born a man.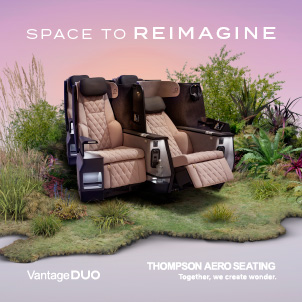 She exudes the lone-wolf attitude recognizable in many who sit in the cockpit. In her seat, surrounded by gas tanks, survival gear, charts, pens, papers, she was cramped but home. She had the sun, the stars, the moon, and her Cessna 180, the Spirit of Columbus, nicknamed Charlie—no reason to be lonely. At the core of it all burned excitement to see what lay at the other end.
Was she ever tempted to give up? She pauses. "Why would I want to give up?"
Mock continued chasing thrills after her groundbreaking flight, breaking record after record. With her leg from Hawaii to Columbus, she took the distance record from Russians who had taken it from Amelia Earhart. She continually broke speed and distance records. She went to parts of the world that had never seen a white woman before.
"Do you really care that you were the first woman to fly around the world?" I ask.
Even though she's proud of her accomplishment, even though it's her favorite record, she, with characteristic unflappable pragmatism, says: "I don't know why lots of other people didn't do it."
Photo credit (top): The Spirit of Columbus. Picture taken by Mark Pellegrini in the Steven F. Udvar-Hazy Center (Smithsonian Air and Space museum extension in Dulles, Virginia