For Helen McNamara, a 14-year veteran pilot for British Airways, it was love at first flight.
"I was backpacking around African when I became friends with some bush pilots. They took me flying and as soon as I was up in the air, I realized that was what I wanted to do – become a pilot," she tells Runway Girl Network.
While still at university, she started flying in her spare time with the goal of obtaining a private pilot license and building a career in the air. In 1998, McNamara was officially accepted into a BA scholarship program and two years later she began flying 737s for the legacy carrier. In 2006, she moved to the 767.
"I feel privileged to have seen some amazing views from the flight deck – the Northern lights on the way to Canada, the top of Kilimanjaro as you leave Dar es Salaam, Tanzania and of course on a clear night, the iconic skyline of New York City," McNamara waxes eloquently. "The versatility of the aircraft means you can fly to incredible and diverse destinations all over the world."
McNamara is a bit of a rare bird – one of 200 women of the 3600 BA pilots. She points out that the 14-month, full time training program does not require a university degree or flying experience, though a couple of flying hours can help at the start. The program is intensive and demanding.
The course is split between classroom work and flying, covering the fundamentals of how an aircraft flies, navigation, hydraulic and electrical systems, weather and global climate conditions. The flight training begins in a single engine aircraft with an instructor, moving up to a twin engine aircraft with dual instruction.
"You learn to fly using visual references and later how to fly referencing instruments only," McNamara said.  "The last hurdle is a couple of months spent learning the specifics of the particular aircraft you will be flying."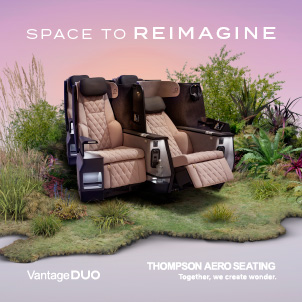 Because of the size of the airline, McNamara is often teamed with BA pilots or cabin crew she has never met. "It's an interesting challenge to be able to quickly reach a point where we can all work effectively as one team to ensure our customers experience is the very best possible."
She offers practical advice for anyone who feels the urge to surge: speak to as many people who fly as possible. Check to see if there are training or scholarship programs that would help finance a few hours of flying. "Go along to a flying club and have a trial flight." And she points to the British Airways 'Future Pilot Program', where completion of the course provides an opportunity to become a BA pilot. Successful students are determined, motivated and share a passion for flying, she says.
Adds McNamara, "I love my job. There's no other job I would want to do instead. If you're thinking of becoming a pilot I'd say just go for it!"