Kung Hei Fat Choi! Happy New Year! As we gallop into the Year of the Horse, would you know this was the greeting used in Hong Kong and other Cantonese speaking people around the globe? A native Mandarin speaker would not understand what you said since the spoken Mandarin and Cantonese languages are incomprehensible from one another. In Beijing, one would say "Xin Nian Kuai Le!" Both have the same sentiment, Good luck and Fortune for the New Year, and generally use the same characters.
Yet, if an American first-timer to China used Cantonese in Tianjin, for example, a coastal city near Beijing, your effort to foster good will would be lost. However, if he would have researched his destination prior to leaving, a traveler might learn of the vast cultural and language differences within the Chinese mainland.
Researching your destination is one of the actions travelers should do to in order to maximize your travel security (#TravSec). It occurs in the first phase of the #TravSec Cycle and directly supports your entire passenger experience (#PaxEx). Let's take a big-picture look at the #TravSec Cycle and see how it aligns with #PaxEx, which is something we also seek to maximize.
The #TravSec Cycle has five distinct phases and no individual phase is more important than Phase 1: Pre-Departure Organization and Preparation.  I will go more into depth in future posts in each phase.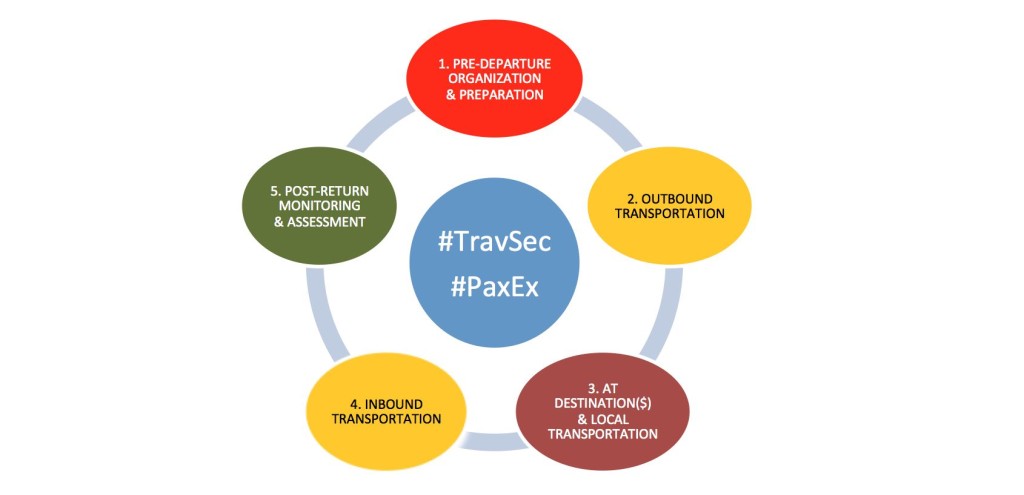 On a scale of 1 to 10 this is a 12, Pre-Departure Organization and Preparation is the most important phase because this is where you acquire the necessary information and take the necessary organizing steps to maximize your #TravSec experience.
The famous ancient travel security pro – err I mean Chinese military theorist – Sun Tzu wrote in Chapter IV of The Art of War "Thus a victorious army wins its victories before seeking battle; an army destined to defeat fights in the hope of winning." What this means is you don't want to be in a far-off land ill-equipped or not knowing how to manage an unforeseen personal crisis.
If you are scheduled to go on international travel, research your location before to pack your bags. Know the customs, know where the US Embassy and consulates are located, know where the best hospitals are located. Is the country friendly to the US and westerners? Is it a "pay-to-play" environment where corruption is king and money talks? Will your cell phone and credit cards work? Where are the safe areas and where are no-go zones? How are women treated and viewed?
Whether it is a stable, predictable location or a more 'wild west' environment, one thing is certain: it isn't home. You are probably not familiar with the surroundings and the rules of the street. Spending an hour or two researching your destination will go a long way and I'm not talking about what Fodor's picks for restaurants with a great wine list. Locate and find out to the US expat community. There probably is one and they usually have a web presence. Talk with your colleagues in your firm's local office if there is one or with your hosts if it is a business trip.  I'm sure there might be friendly folks who can provide the straight scoop.
Also, the State Department has some excellent resources in addition to the Smart Travel Enrollment Program (STEP). They have Bureau of Diplomatic Security's "Overseas Security Advisory Council" (OSAC), which is an excellent security and threat resource for permanent party US citizens living abroad.
So how does this phase align with #PaxEx? Simple. It starts the same time your #PaxEx experience starts. So when you start researching flights and hotels, and even fun things to do, also start researching the not-so-fun stuff. It will be a difference maker for you. Remember, no one is as vested in your well-being as you are.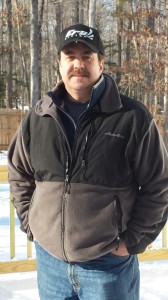 About the Author, Rick Charles (@TravelSecurely)
Travel security writer Rick Charles is a lifelong airplane geek.  He is an international travel risk manager for a global aviation organization based in Washington, DC. He has served in various security, aviation, and risk management roles for close to 25 years.
Rick is a Stanford University/IATA Certified Aviation Management Professional, and an aviation subject matter expert on the Supply Chain and Transportation Security Council of ASIS International, the world's foremost association for security professionals.