"We collect information to provide better services to all of our users." If you are one of the millions of people who use Google's services, you have agreed to let Google crawl through your email and associated data, as per the Google privacy policy.
Google collects a wide array of data such as device location, website visits, and keywords within emails to hone their advertising efforts to the specific user. Google calls it "tailored content". While the debate about whether or not Google collects too much information will last forever, there are some interesting possibilities for the travel industry to leverage the data Google and other web services collect.
Google Now, the intelligent personal assistant embedded into the Google Search platform, already creates customized suggestions based on location, travel confirmations, and many other factors. Google Now is constantly adding features, but the travel industry has yet to really leverage this powerful platform. Only a few airlines support boarding passes in Google Now, even though the feature doesn't require the user to have an airline specific app.
When a passenger books a flight, Google knows about it the second the booking confirmation hits their inbox. What if the rest of the industry could immediately use this information to influence further purchasing decisions, or even alter existing purchases?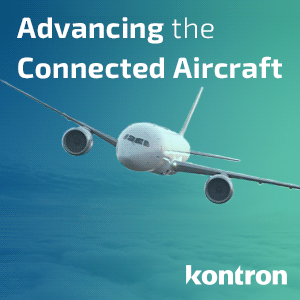 Let's say a passenger books a flight to London in economy class on British Airways, or simply searches for the phrase "flights to London". Immediately, Google Now is capable of displaying relevant returns for competitors, and could serve up custom offers in an attempt to gain potential business. Combined with Google Offers and Google Wallet, competitor American Airlines could display a custom advert for its new business class service, offering a discount if the passenger rebooks. From there, a smartphone user could conduct the entire transaction from his or her phone.
Utilizing airline confirmations, hotel chains could also partner with Google to offer tailor-made suggestions within Google Now. Hotels could match the class of travel, whether economy, business, or first class, to provide realistic hotel options. A passenger who books a refundable economy class ticket probably won't be staying at The Peninsula Hotel. A suggestion to stay at a more affordable hotel might go a long way, however, and this can be displayed directly to the passenger on their phone.
While airlines and partners like hotel chains already talk, "there really isn't a great way to get what they know directly to the user", says Phil Nickinson, editor-in-chief of AndroidCentral.com. "Google could act as a direct intermediary, but right now it's more about picking up clues from your information, providing context and then feeding it back to you in a meaningful way."
To help sway passenger decisions, Google has recently taken some extreme steps to document the passenger experience (#PaxEx on Twitter), but has yet to monetize it. Google Street View now goes well beyond the street – onto the airport ramp and actually inside aircraft. Earlier this year, Google took its Street View cameras inside an Emirates Airbus A380, the airline's premiere product. Last month, Google even photographed entire airports, potentially capturing the entire passenger experience from start to finish. Right now, this data is available to anyone, but airlines and airports have yet to really embrace it as a selling point.
Aside from the flight, what else can the travel industry stand to gain from tighter integration with Google Now? Google probably knows you better than you know yourself just from your purchasing habits. Are you a fan of fine wine? Your precise location inside the airport – as tracked by Wi-Fi signals and GPS combined with detailed indoor mapping – means that Google Now could suggest that you visit the Vino Volo wine bar near gate 8. In the future, airlines can partner with Google to suggest passengers visit their lounge if the passenger's own airline does not offer one.