A number of aviation industry experts and observers today scoffed at the announcement that Amazon CEO Jeff Bezos plans to launch a drone-based delivery service in four or five years, saying the project is unlikely to ever gain FAA approval.
"I venture to suggest that this is utter nonsense," Geoff Thomas, propulsion journalist for Arabian Aerospace magazine, says of the Amazon 'Prime Air' concept, which was revealed by Bezos on the CBS TV news program 60 Minutes last night.
"I can just imagine the CAA/FAA/EASA loving this one. Small-ish radio-controlled UAVs/drones flying around up to 300ft and colliding with birds, helicopters, microlights, and then landing on granny in the garden."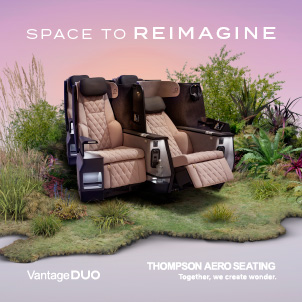 Christian Kjelgaard, founder and editor of AirlinesAndDestinations.com, believes it is "very unlikely" the FAA will allow Amazon to fly UAVs around anyone's neighborhood. Industry consultant Michael Miller agrees, suggesting that what Amazon is proposing will "never be approved".
Derek Schatz, a cyber security executive, notes that shooting drones "could be [a] new sport for the knuckleheads who aim lasers at airplanes".
While renowned travel analyst Henry Harteveldt applauds Amazon "for truly creative, innovative thinking", he doesn't think Prime Air is very practical for densely populated cities, or cities where tall buildings are common. "What wouldn't surprise me is to see Amazon 'compromise' with something creative but more practical for delivery," says Harteveldt.
Tom Ronell, a long-time industry consultant, points out that the South China Morning Post in September reported that a Shenzhen-based delivery company had begun experimenting with a drone-based delivery system.
He opines that Prime Air is probably nothing more than a publicity stunt, revealed the evening before 'Cyber Monday' was set to kick off, no less. Cyber Monday is one of the biggest online shopping days of the year in the United States. "[It] is similar to Michael O'Leary, the [CEO of] Ryanair, saying that he is going to install pay toilets and standing sections on his Boeing 737s. Gets millions in free publicity but is not going to happen any time in the foreseeable future."
Amazon could not be immediately reached for comment. See the company's now viral video about Prime Air here.