Achieving maximum exposure for Delta Air Lines' 'Economy Comfort' extra legroom product has proven to be difficult, though the carrier reports that it is making some headway.
"If you want to go into the market to buy it, you can't buy it through most GDSs [global distribution systems], which account for a significant portion of our sales," Delta chief revenue officer Glen Hauenstein recently told investors. Delta did strike a deal with Travelport during 2012 to sell the Economy Comfort product through the Worldspan, Apollo and Galileo GDSs, and in June of this year the companies rolled out the second phase of selling the product through those systems.
But Delta's challenges extend beyond product distribution; it also faces constraints in how the product is sold through its own channels. "You can't buy it at checkout on our web," says Hauenstein. "You have to purchase the ticket first. You can't buy it by itinerary. If you're going from Portland, Maine to Portland, Oregon and you're connecting into one of our hubs, you have to buy it leg by leg."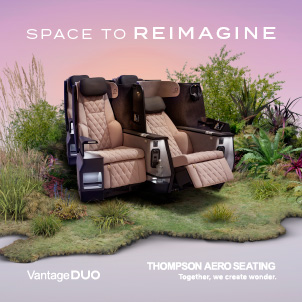 Even though Economy Comfort "is not easy to buy", Hauenstein says Delta should garner $300 million in revenue from extra legroom sales in 2013. By creating ways to make transactions easier – developing a purchase tab for Economy Comfort, ensuring passengers can purchase the product on an origin and destination basis rather than by segment and expanding its availability in the GDSs – Delta believes it can significantly broaden the revenue it garners from extra legroom sales.
"So these are the things we're trying to figure out," says Hauenstein. "Not only what the customers want to buy, but how do we bring it to market and make it easier to buy."
He envisions that in five or six years time, corporate customers may be able to buy a package that includes Wi-Fi, a better seat or a free meal. Product bundling is spreading throughout the industry to ease some discontent by passengers over the dizzying array of options now available outside the ticket price.
Meanwhile, Delta's product merchandising reflects its recognition of the revenue generating potential of selling a total experience. Retail opportunities beyond simple ticket sales "have a much higher margin profile" than the seat itself, says Hauenstein. The company expects to generate $500 million to $600 million in new product sales during the next three years as it continues to transform its mindset that the value proposition it offers to customers extends beyond just the sale of a single ticket.
This transition is occurring throughout the airline industry. Ultra low-cost, low-cost and traditional network airlines realize that selling a distinct experience not only appeals to passengers, but helps to sustain their profitability.
"In the past, the only thing you bought from the airline was the ticket, and it led to that awful feeling that you paid $700 and the person who sat next to you paid $79," says Hauenstein. "The whole infrastructure of the aviation [industry] was really geared to sell a ticket, not an experience."
Oil prices spiking to record levels in 2008 followed by a global economic meltdown a year later in some ways forced airlines to re-evaluate their business models, and the now-familiar product unbundling ensued.