In the 1920s US, as Ku Klux Klan membership reached a height of 4.5 million and women were fighting for equal rights to men, a young black girl from Texas proved to the world that she could "amount to something". Bessie Coleman triumphed against incredible odds to became the world's first licensed black pilot.
Bessie was born in Atlanta, Texas, on January 26, 1892, the tenth of thirteen children. Her parents were sharecroppers who worked arduous long hours on tenant farms. Her father George moved the family to Waxahachie, hoping for greater opportunities for work. He bought a quarter acre plot in the black section of town and built a three-room house. Bessie looked after her sisters and helped her mother in the garden. At aged six, she began school and had to walk four miles each day to get there. She was an outstanding maths student. Bessie managed to finish high school by using the travelling library that came through two or three times a year, which was no mean feat considering her circumstances.
In 1901 George Coleman had had enough of the racism in Texas and went to Oklahoma to look for a better life. His wife and children stayed in Waxahachie and soon afterwards Bessie's older brothers also left home. Susan Coleman had to struggle alone with four girls under the age of nine and took in laundry to make ends meet. At twelve Bessie was accepted into the Missionary Baptist Church school, where she completed all eight grades. She saved any money she earned and in 1910 enrolled in the Colored Agricultural and Normal University in Langston, Oklahoma. She lasted one term before she ran out of money and was forced to return to Waxahachie.
In 1915 Bessie went to stay with her brothers Walter and John in Chicago. The pair had served as soldiers in France and escaped without injury, returning to witness the worst race riot in Chicago's history in 1919. All Bessie wanted was a chance to "amount to something". She had escaped the oppressive south and had high hopes for a new life. She decided to learn the beauty trade and became a manicurist in a barbershop. She still thirsted for education and met many influential men from Chicago's black community in the salon, including Robert S. Abbott, founder and publisher of the Chicago Defender newspaper, and Jesse Binga, a real estate promoter. Abbott was the wealthy son of a former slave who became one of America's first self-made millionaires of African American descent. He was a passionate campaigner against racial prejudice.
John teased his sister about French women flying and having careers, so Bessie decided to become an aviator. She read everything she could on the subject and applied to one flying school after another. She was constantly rebuffed. It is impossible to overestimate the courage and determination this must have taken. In 1919 women were definite underdogs and still fighting for the vote. Bessie would have encountered horrific prejudice wherever she went, because of her gender and her ethnicity. But she was determined to get ahead, and lead the way for others blighted by the effects of racism, poverty and ignorance. Her yearning to "amount to something" was now a driving force in her mission to become a pilot.
When she could not find anyone to teach her to fly, she took Abbott's advice and prepared to attend aviation school in France. This meant that she had to learn to speak French – again, a considerable achievement for someone with such a small amount of schooling. She had savings from her manicurist's job, supplemented by working in a chilli parlour, and managed to secure additional funding from Binga, and from the Chicago Defender. Abbott capitalised on her flamboyant personality and her beauty both to promote his newspaper, and to promote her cause.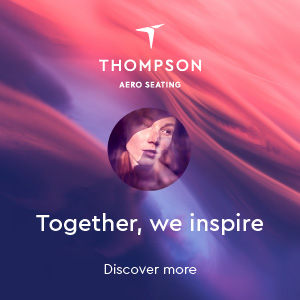 Getting her wings
Bessie left for France in November 1920 and finished a ten-month course in only seven months at the Ecole d'Aviation des Freres Caudon at Le Crotoy in the Somme. She learned to fly in a French Nieuport Type 82, mastering "tail spins, banking and looping the loop". She received her license from the renowned Federation Aeronautique Internationale (FAI) on June 15, 1921. Her age was listed as 25 (which was on her passport) although she was 29. Bessie was the first black woman ever to earn a license, and she was the only woman among sixty-two candidates who earned their licenses during that period.
She sailed to New York on September 16, 1921 on the SS. Manchuria and was greeted by massive media attention. Since she did not have the aerobatic skills required to fly as an entertainer, she had to return to France in 1922 for extra training. Her first US appearance at an air show was sponsored by the Chicago Defender and took place on September 3, 1922 at Curtiss Field near New York City. For five years she toured the country, barnstorming, organizing exhibition flights and speaking in churches and schools about the potential both of flight and of her race. She flew World War I "Jennies" (U.S. Army Curtiss JN-4) and De Havillands. The Defender dubbed her "Queen Bess."
Bessie was determined to open a school for black aviators. She earned enough money to buy a plane, but unfortunately crashed it almost immediately. Undeterred, she went to Orlando where she invested in beauty salons to raise the cash for her venture. She also lined up a series of lectures and exhibition flights in Texas. She borrowed aircraft to continue her exhibition flying and even parachuted out of an aircraft on one occasion when the performer failed to show. She fought tirelessly against racism and refused to fly unless the audiences were desegregated and everyone attending a show used the same gates. Although she actively courted fame, she turned down the chance to star in a Hollywood film when she was presented with a scene to play that portrayed black people in a negative light.
She finally raised enough to buy her own Curtiss Jenny. On the evening of April 30th 1926 she and her mechanic took it up for a test flight. There was a problem, and the mechanic who was piloting the aircraft from the front seat lost control. Bessie fell from the open cockpit several hundred feet to her death.
Five thousand mourners attended a memorial service for her before her body travelled by train from Orlando to Chicago. Ten thousand others filed past her coffin to pay their final respects. Still more attended her funeral. After her death William J. Powell established the Bessie Coleman Aero Club in Los Angeles, California in 1929 for African Americans. The school went on to spawn other great aviators, such as the Five Blackbirds, the Flying Hobos (James Banning and Thomas Allen), the Tuskegee Airmen, Cornelius Coffey, John Robison, Willa Brown and Harold Hurd. Numerous books have been written about her, including Doris Rich's excellent" "Queen Bess: Daredevil Aviator."
So whilst the majority of the odious KKK racists  of the era sank into individual obscurity, Bessie Coleman added her strength and beauty to the age that coined the phrase "Black is Beautiful," and witnessed the growth of the National Association for the Advancement of Colored People, plus the success of stars like Louis Armstrong, Josephine Baker and Bessie Smith. Her star shines on.
Excerpted from the book, 100 Greatest Women in Aviation, with permission from the author, long-time aviation journalist and editor Liz Moscrop.
Available on Amazon.