Alaska Air Group is moving swiftly to allay concerns among fans and employees that its beloved Eskimo livery is in danger. The face that first started adorning tails of Alaska Airlines' aircraft during the 1970s is remaining a mainstay on the carrier's aircraft – albeit with an updated look.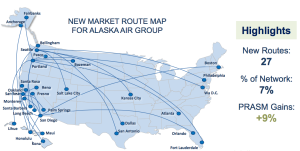 The company is in the midst of examining ways to shore-up its brand awareness to support a network diversification undertaken during the last few years. US transcontinental routes now account for 21% of Alaska's capacity, versus just 7% in 2003.
During the last couple of years Alaska has introduced US mid-continental and trans-continental routes including Kansas City, Dallas, San Antonio, Boston, Philadelphia, Washington DC, Orlando and Fort Lauderdale, which are outside of Alaska's traditional stronghold of the US Pacific Northwest, where it holds commanding brand awareness.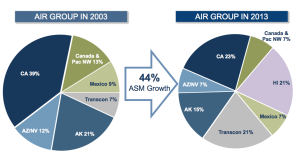 "One of the things we recognize about our brand, is that our brand is really good defensively," Alaska Air Group CEO Brad Tilden recently declared to investors. "If they are in our mileage plan there is loyalty in the this company," he explained.
However, Tilden admits Alaska aspires to bolster its brand "to work a little better offensively".
Offering a bit more detail into Alaska's brand assessment, company VP of marketing Joseph Sprague explains that the brand is powerful in the Pacific Northwest and the state of Alaska, but there are regions such as California where Alaska would like to bolster its point of sale.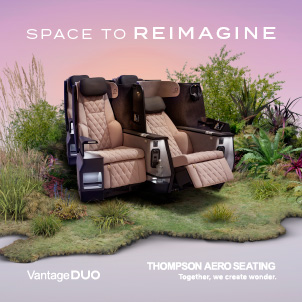 "So we are working on that," declares Sprague. Part of Alaska's efforts in that regard is "developing a true tight brand strategy, one that allows us to take a great story and tell it in a more compelling way".
Another prong of Alaska's strategy to raise brand awareness is how the company expresses its brand identity visually, Sprague explained. "That automatically raises the question, what about the Eskimo on the tail?"
Sprague remarks that the Eskimo "is something our employees have a lot of pride in…what that Eskimo represents in terms of our human connection and our focus on customer service".
Alaska's employees can now rest assure the company "is going to retain the Eskimo tail on the aircraft", Sprague says. "What we will tell you is the Eskimo is likely to get a facelift, he may not look exactly like he does in the future as he does today."
The company didn't supply a specific timeframe for completion of the Eskimo's facelift, but employees are no doubt eager to catch a glimpse of the new and improved icon.