Many travelers dread going to the airport this time of year for fear of encountering long lines at the security checkpoints, delayed or canceled flights due to bad weather and cranky fellow passengers taking their one flight of the year.
You may indeed have to put up with a bit of that, but you'll also find that many airports go all out this time of year to offer entertainment and amusement for holiday travelers.
Here's a sampling of what's in store:
Photo-ops with Santa and Choirs in the Concourses
Santa Claus is scheduled to make regular visits this season at airports stretching from Philadelphia, Pennsylvania to Helsinki, Finland.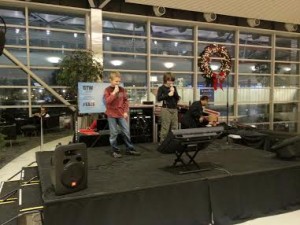 Lots of airports present occasional music performances or concerts series year-round, but during the winter holidays it seems there are carolers and choirs in every concouprse.
Denver International Airport offers its live "Wintertainment" in the Jeppesen Terminal, with carolers and instrumental holiday music from December 14 to 24 and a world music festival from December 26 to 30 that features music of Latin America, Germany, Japan, England, the Middle East, the Caribbean and many others world regions.
Pittsburgh International Airport (PIT) has a Holiday Concert Series underway through December 20 with choruses and jazz bands from area schools performing in the Landside Terminal.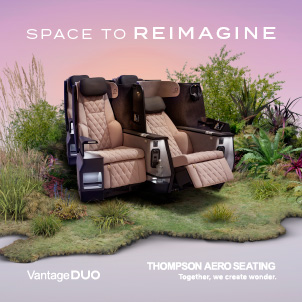 Holiday karaoke is on tap at from 11 am until 7 pm on December 19th and 20th by the water feature in the center of the A Concourse at the McNamara Terminal at Detroit Metro Airport.
And, as is the holiday tradition at Austin-Bergstrom International Airport, December's Music in the Air schedule includes the Judy Lee Dancers (on December 20), a local tap dance troupe whose performers average age 60 and older.
Stress-free shopping, contests and free gifts
In addition to live entertainment every Thursday and Friday afternoon in December, the Food & Shops at LaGuardia Terminal B offer free 10-minute chair massages Fridays through Sunday this month, from noon to five. Shoppers can also take advantage of printed or mobile versions of a 20% off coupon.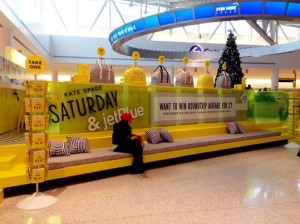 Over at John F. Kennedy International Airport, there's Kate Spade Saturday holiday pop-up shop open through December 20 in  JetBlue's Terminal 5. Passengers can get the gifts purchased at the pop-up shop shipped for free; pick-up a complimentary "Make Time Fly" booklet filled with word games and puzzles; and enter a daily contest to win a Kate Spade Weekender Bag and a roundtrip adventure for two on any JetBlue route.
Travelers who spend as little as $50 on some last minute shopping right through December 24 at Dallas/Fort Worth International Airport this holiday season will also be able to get their gifts wrapped and shipped for free.
Airlines getting into the holiday spirit as well
Beginning December 17, children flying on Lufthansa will be given teddy bears as presents and Cathay Pacific is gathering "Santa Selfies" – Instagram photos of people dressed up as Santa or posing with him – for a contest with a grand prize of two round-trip tickets from the U.S. to Hong Kong.
Enjoy!